By George Drake, former manager of the museum
The story starts with a remarkable man, John Magson, who joined the museums service in 1950, devoting 33 years to building up important collections, particularly of early textile machinery during the post-war period when Halifax was beginning to lose its reputation as 'the town of 100 trades'.
The museum already had a fine collection of spinning wheels, primitive looms and woven textiles but, in the mid twentieth century, industrial archaeology was not highly valued by many institutions. The Government's textile reduction schemes at various times resulted in vast quantities of historic machinery being scrapped, so John Magson used any available, albeit minimal, resources to rescue important machines and equipment, with little help and virtually no storage. He was responsible for setting up what was described as the Folk Museum at Shibden Hall, but such were the storage problems there that some items were buried in the ground and it is understood that some stone carvings and the iron waterwheel from Booth are still beneath the carpark.
The decimation of traditional local industries and wholesale urban redevelopment in Halifax during the 1960s – 70s only accelerated John's dream of a museum reflecting the growth of local industry, commerce and related culture, so when the Piece Hall was saved from demolition and new uses sought, what more appropriate site could be found for such a facility.
The Rustic (middle) level housed the pre-industrial museum, dealing with domestic woollen and worsted cloth production. Live demonstrations of spinning, carding and weaving were given by staff, and attracted vast numbers of schools, local visitors and tourists. The Arcade (ground floor) level was designated for the heavier machinery and although the space within the Piece Hall was ideally situated for this it was clear that, to represent 100 trades, and bearing in mind that Halifax was by this time part of the wider Calderdale, more space was urgently needed.
Coincidently, Dr Mike Blanch arrived in Calderdale around this time to take up the post of Director of Museums and Arts, later the Leisure Services. Calderdale's Town Planning Department had been investigating the idea of an industrial heritage centre based upon the 1855 building at Halifax railway station and the Great Northern Railway shed. However, the decision was made to purchase Albion Works, re-named Central Works, whose rear gable backed on to the Piece Hall. £28,000 was paid for the building, latterly used by Messrs John Stirk, machine tool builders. It is believed that Albion works was erected in about 1889 as a warehouse, and had various uses. In 1925 it was occupied by Messrs Rhodes, Rawling & Shaw, boot manufacturers and merchants. Early in 1982 it was decided to create the Calderdale Industrial Museum, representing the industrial and social life of an area approximately 20 miles long and 10 miles wide, through the previous 250 years, which was no mean feat.
At that time the Government ran the Community Programme which later became the Manpower Service Commission. This body was approached and a major scheme launched to convert the empty warehouse into a lively working museum run by knowledgeable and dedicated staff. The project ran from October 1982 to August 1985 and in total employed approximately 200 people including all manner of skilled trades persons and also researchers, graphic designers, students from local colleges and apprentices on loan from local companies. The small building next to the museum was converted into an engineering workshop, so that very little work had to be contracted out.
The building has three storeys plus a basement. Major works included a complete rewire, new brick and concrete stair towers, all ceilings lined with fire retardant board, central heating, breaking through to the Piece Hall, a disabled access ramp, and installation of the passenger lift, among others. Installing the eight-ton steam boiler, for instance, involved a large excavation in the ground alongside the churchyard, underpinning the basement wall and dragging the boiler to its present site. Similar challenges included installing the 30 foot long lines hafting lathe from Murgatroyds Mill at Luddenden, and Sadie, the large diesel engine installed to drive the basement machines. Dozens of other machines, from carpet, wire, moquette, woollen and worsted manufacture were installed, even a toffee-wrapping machine which visitors loved until they realised the 'toffees' were slices of sawn off broom handle. Sadly, Health & Safety regulations wouldn't allow the real thing. The steam engines were all rebuilt to working condition, as was the late 18th century waterwheel from Thompsons Tannery at Sowerby Bridge which was coupled to the woollen cloth fulling stocks.
The museum opened in August 1985 and was an instant success, later winning a national award as best museum of industrial and social history. It was staffed by skilled qualified engineers who had previously worked on the MSC scheme. A lively education programme included occasional theatrical productions, and the workshop, apart from maintaining the exhibits, was used to manufacture items for other council departments, thus raising additional income. In its day, Calderdale Industrial Museum was a very valuable educational and cultural resource, as was the pre-industrial museum in the Piece Hall before it, and this view was borne out by the great numbers of visitors it attracted. Many people still lament its closure and believe it is too important to waste. The Committee and members of CIMA are now working closely with Calderdale Council to bring about its resurgence with new displays, new facilities, training and educational opportunities which will ensure it becomes a nationally valued asset for all.
Update to George's article
In May 2011 a public meeting was called by a group of local engineering and heritage enthusiasts to see whether it would be possible to reopen the museum. The overwhelming feeling was that there was sufficient interest and commitment to move forward and so Calderdale Industrial Museum Association (CIMA) was formed. A formal proposal was made to Calderdale Council that the museum be reopened and operated by CIMA. CIMA became a registered charity and limited company in March 2013 and after running a series of successful open days from 2012 to 2016, the operation of the museum was handed over to CIMA in August 2016.
This was followed by a period of extensive refurbishment and improvement leading to the grand reopening of the museum in September 2017 with full accreditation granted by the Arts Council in 2019. The Lord Lieutenant of West Yorkshire presented the Certificate of Accreditation to Peter Robinson at the museum's AGM. Other guests included the Deputy Mayor of Calderdale and consort, and museum patron Barry Rutter.
The association is currently run by eleven elected committee members who are all directors of the company. We have applied for and have received funding from the Esme Fairbairn Foundation, Green Business Network, and Calderdale Metropolitan Council, and currently have around 240 members and 70 active volunteers with volunteers coming in every week helping to refurbish exhibits and operate the museum. We are open every Saturday and welcome all. Many of our exhibits are fully operational and the volunteers can offer in depth, often personal insights into our industrial heritage. The museum also has a cafe and shop selling unique handmade items.
Together with the new Halifax Central Library and redeveloped Piece Hall, the museum is now in the centre of the cultural heart of Halifax.
Privacy Policy        Cookie Policy            Accessibility        Terms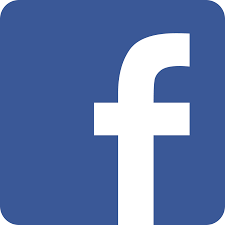 Like us on Facebook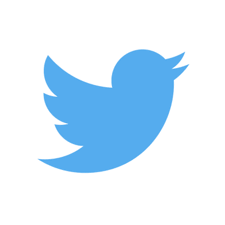 Twitter and  Instagram