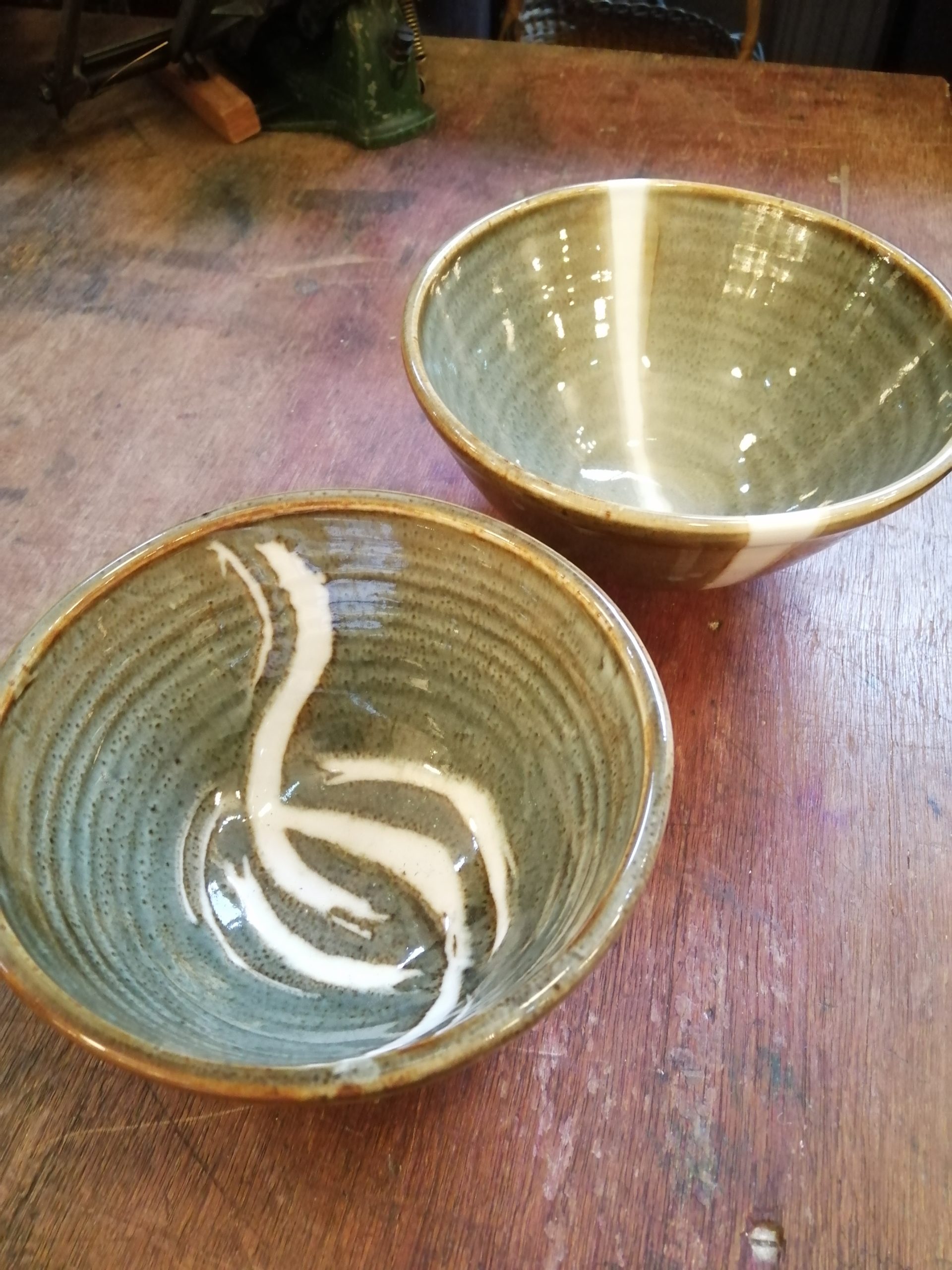 New ceramics in the museum shop
We are delighted that here at Calderdale Industrial Museum we are able to bring you the beautiful, yet functional ceramics from local potter Anne Cahill in our shop. Anne is based in Calderdale, currently at Brier Hey Studios in Mytholmroyd. Her work is largely functional and wheel-thrown. She mixes her own glazes and fires to stoneware temperatures using wood, gas or an electric kiln.
We are open every Saturday up to and including Saturday 16th December 2023, so there is still plenty of time to pop into the museum for some Christmas shopping. Our cafe will also be providing a respite from the hurly burly in Halifax town centre with a reasonably priced menu to suit all tastes.
The museum is open every Saturday 10am to 4pm. Entry to the shop and cafe is free, but there is a charge of £5 adult, £4 concession with free entry for children, if you would also like to volunteers to show you our four floors of fascinating exhibits.
Volunteers needed!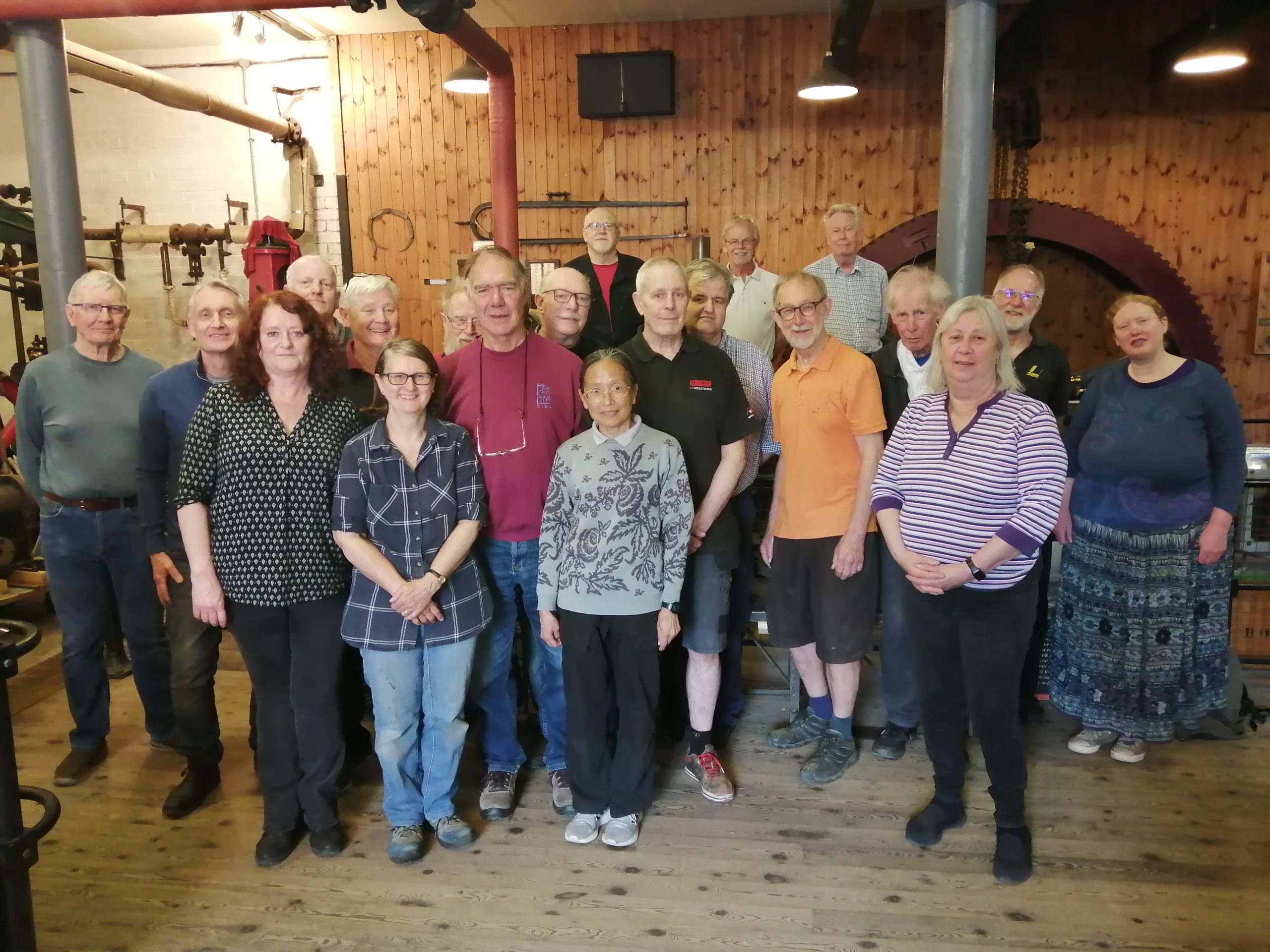 We are currently recruiting volunteers for Calderdale Industrial Museum. We need volunteers to work in a wide range of roles. These include weekend guides to show visitors around, volunteers to help in the cafe and on reception, volunteers to help maintain and restore our exhibits, researchers to find out more about our collection and volunteers who can help with marketing, school visits and exhibitions.
You will be part of a great team if you join us. We hold regular social events, including trips and talks. No two days are ever the same!
Please email manager@calderdaleindustrial.co.uk for further information.
We are also offering the opportunity to join the board of Trustees/Directors at the museum, including a specialist in fundraising. If you feel that you may have the skills and experience to help us, please follow the link below for further information and to apply.
New ceramics and weavings in the museum shop
We are very pleased to be stocking new work from two talented makers, a range of ceramics from Katie Bates and beautiful woven pieces from Jane Oughton.
Katie says " I make pots and ceramic art, but also do some painting and weaving. My work is usually fun, characterful with a substantial amount of silliness. I want this fun to be part of everyday life so I usually make (semi)functional work that is affordable. As a fermenter and grower, I'm also developing functional ware based on my own experience of these crafts: fermenting crocks with weights, mushroom growing pots, kombucha vessels. I've recently been falling in love with local, wild clay, dug from Hoo Hole in Mytholmroyd and intend to do more clay-discovery around the Calder Valley."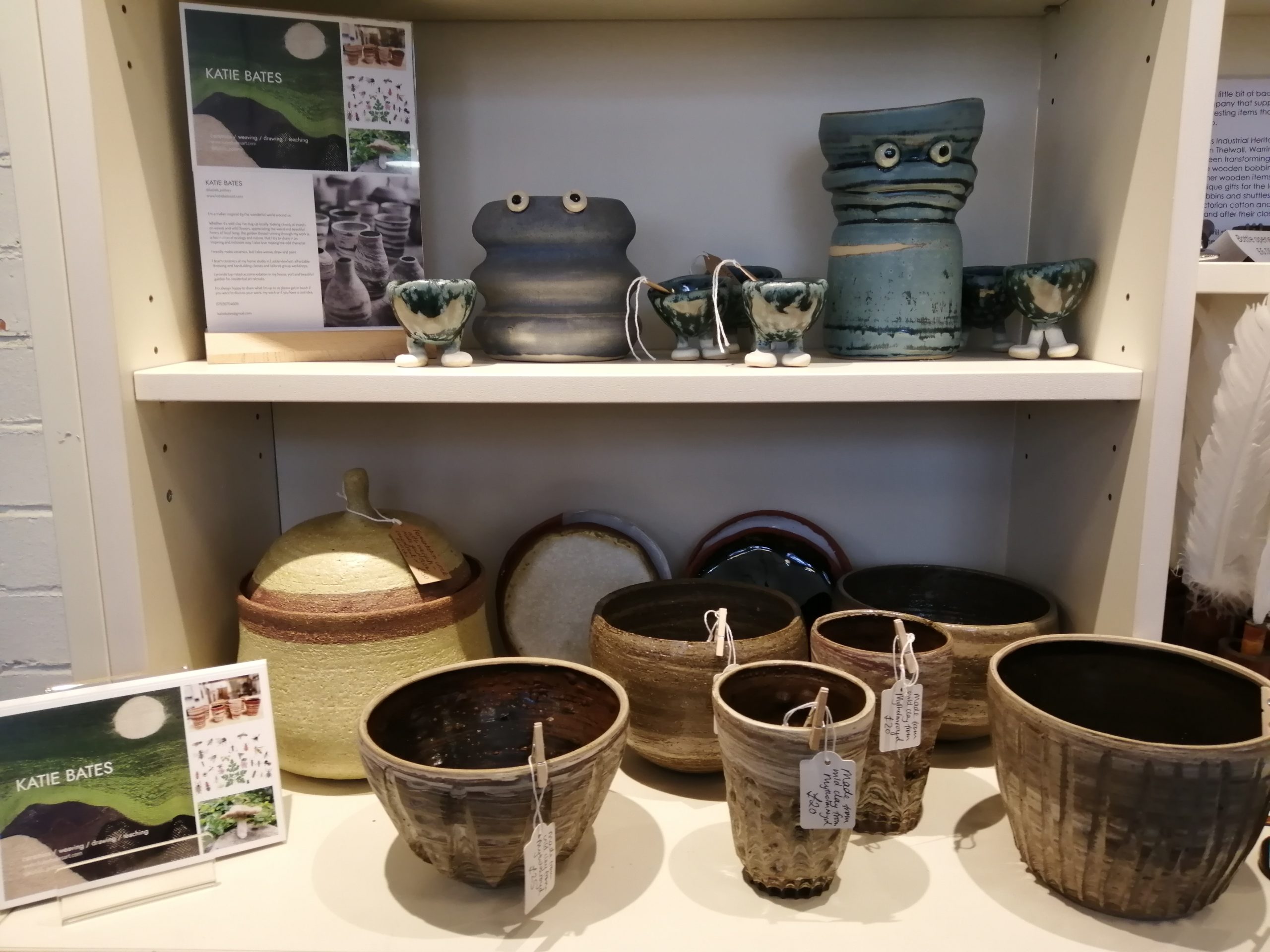 Jane says " "For as far back as I can remember I have had an interest in a variety of art and crafts varying from origami to glass fused jewellery. My first introduction to weaving was in 2016. I found the whole weaving process very therapeutic and I am always surprised to see how the colour yarn combinations and the patterns develop as the weave becomes a cloth. I am drawn to colour and repeat patterns and although experimenting with different weave techniques I seem to go back to traditional tweed weave patterns."
Besides these new pieces we also have our lovely moquette items, toys and gifts made from original antique wooden bobbins and shuttles, books, local boiled sweets and a whole host more!
We are open every Saturday 10am to 4pm, and admission to the museum is £5 adult, £4 concession with free entry for children. It is free to visit the shop and cafe.
3D scanning technology workshop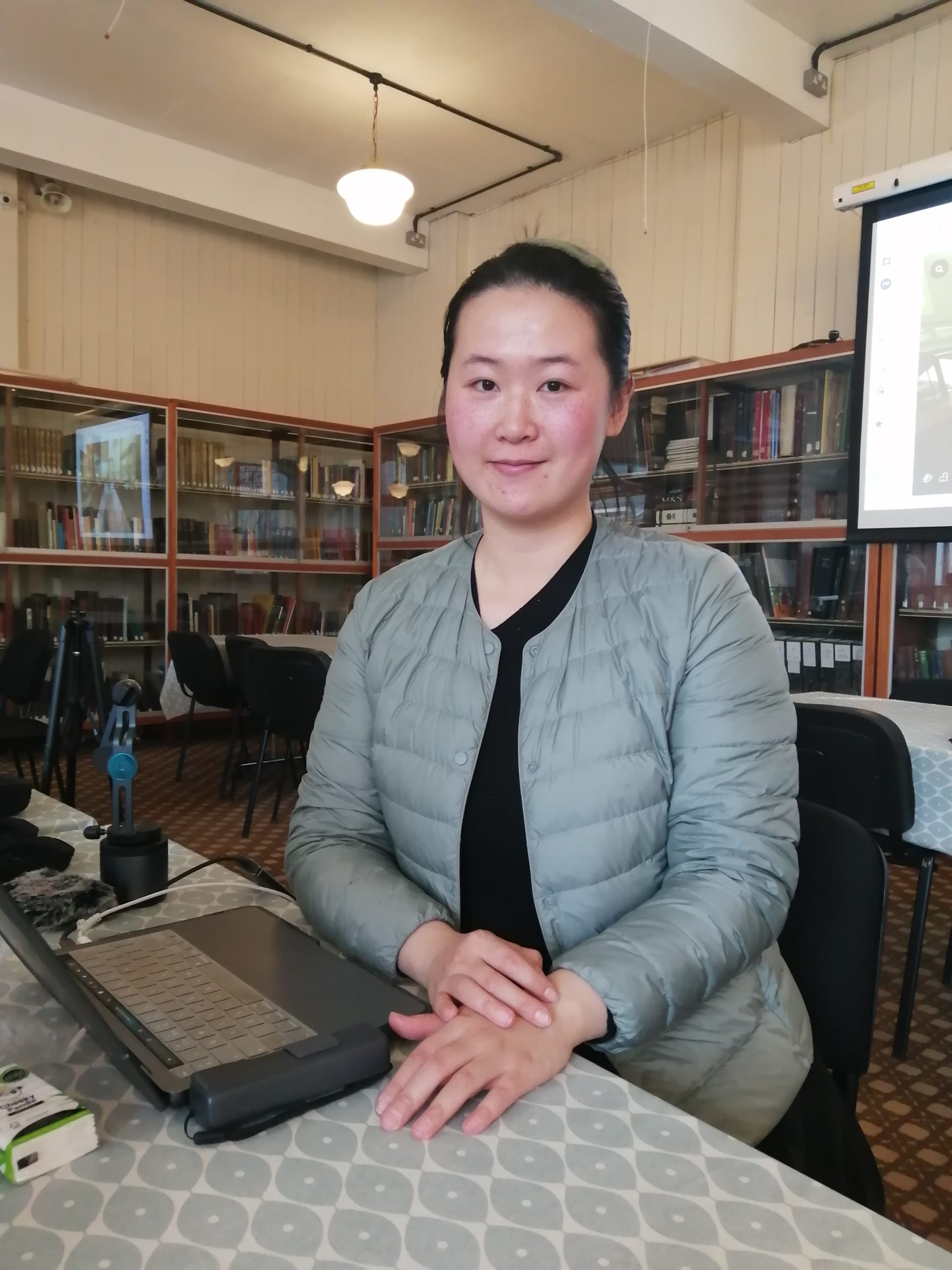 Some of the wonderful volunteers at Calderdale Industrial Museum were treated to a fascinating workshop on 3D scanning technology today run Yuan Gao. Yuan is PhD student at Leeds University and is carrying out research on the role of sound in online museums, and wants to produce 3D models and audio recordings of industrial machines.
The museum has been working with Yuan and hopes to include her 3D models and sound materials on our website. The museum and it's volunteers are definitely aiming to keep up to date with 21st century technology!
Sock knitting in the museum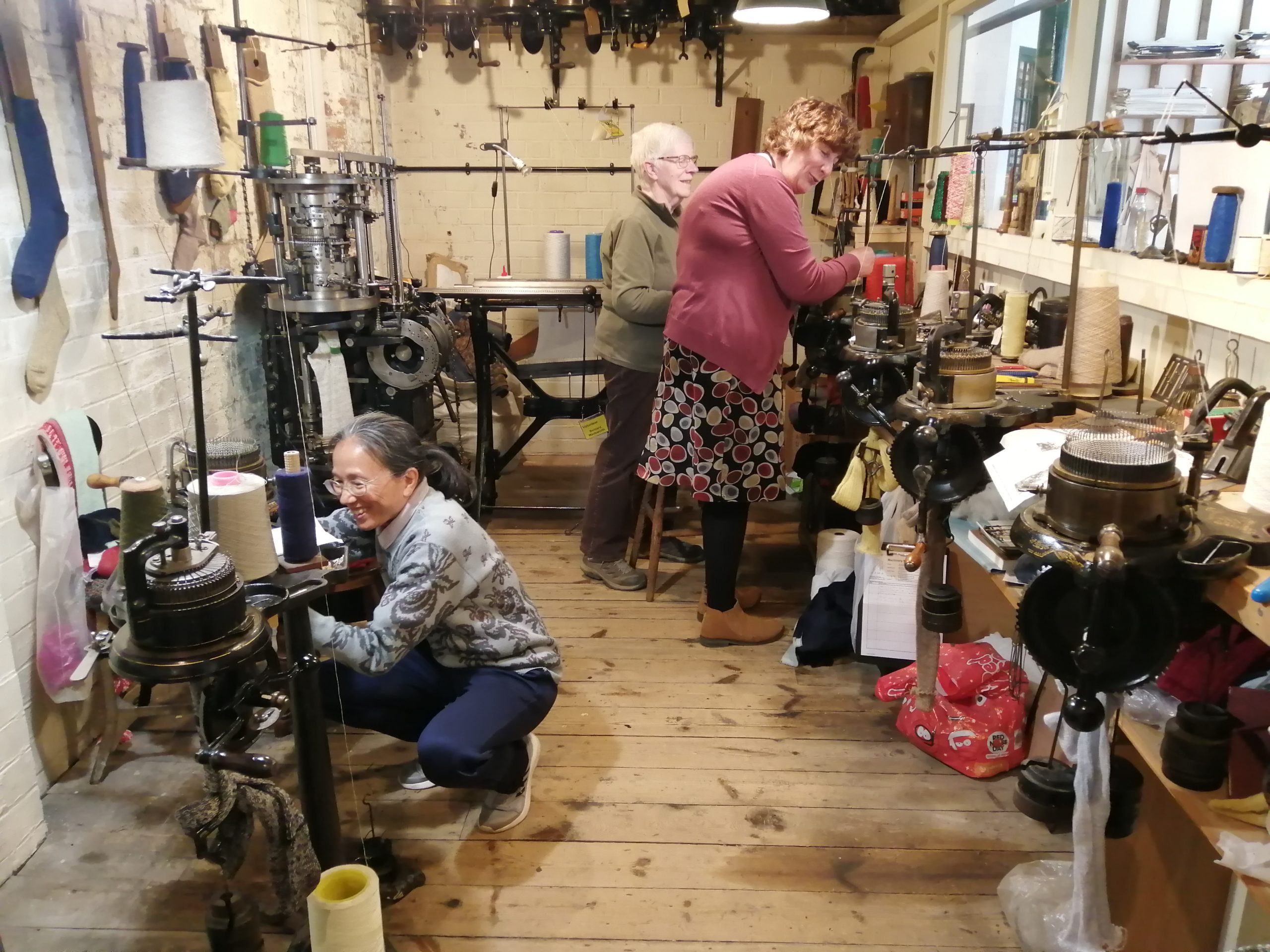 Here are some of our amazing volunteers being taught how to make socks on our sock knitting machines by our experts !
Sock knitting machines are highly specialized circular knitting machines. William Lee (1563–1614) was an English clergyman and inventor who devised the first stocking frame knitting machine in 1589, the only one in use for centuries. Its principle of operation remains in use today. Lee was born in the village of Calverton, Nottinghamshire, and his invention of the frame depended on the use of a spring, bearded or barbed needle. Interestingly, the modern English word "sock" is derived from the Old English word socc, meaning "light slipper". This comes from the Latin soccus, a term to describe a "light, low-heeled shoe" worn by Roman comic actors, and deriving from the Ancient Greek word sykchos.
We are hoping to sell fingerless gloves and socks that have been made in the museum in the museum shop later in the year.
If you would like to find out more about sock knitting or even have a go yourself, why not visit us and talk to the experts.
We are open every Saturday 10am to 4pm and also open on Thursdays in the school holidays. We are also always looking for new volunteers to join our team.

Moquette and Wilton loom update – July 2023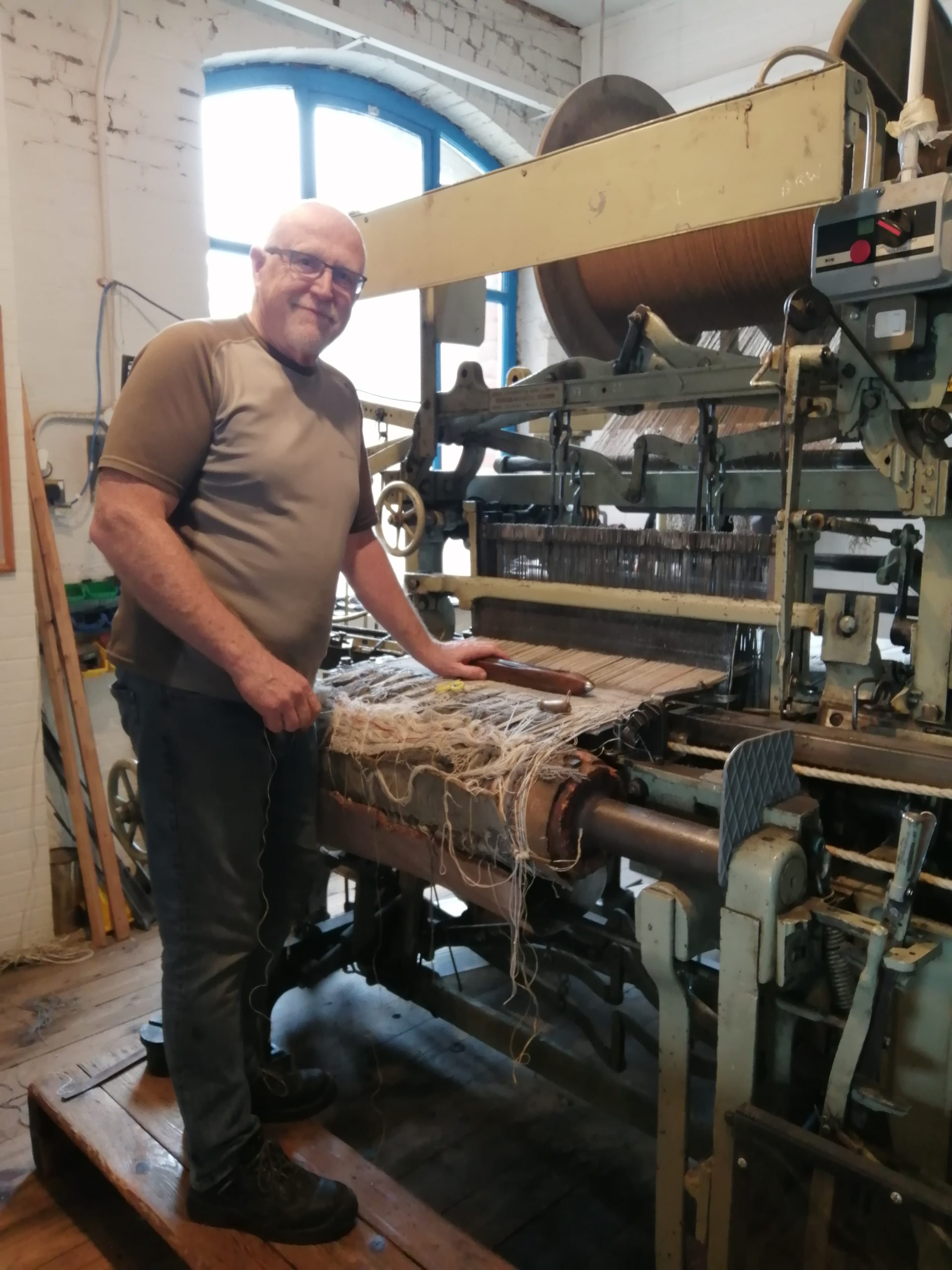 We are very pleased to announce that the amazing moquette loom in the museum is now fully operational and is weaving again after our volunteer Keith's hard work. We are also very excited that another of our looms, the Wilton carpet loom is almost operational again. David, another of our fabulous volunteers has been getting the loom ready to weave again.
The Wilton loom operated at John Crossley and Sons Ltd. and was made in the 19th century. It had an electric motor added in 1924. A Wilton carpet is one where the loop pile is cut by a wire strip carrying a knife edge. It cuts the loops when it is withdrawn.
If you visit the museum our weaving experts will be able to explain all about the differences in Wilton and Brussels carpets and what moquette is.
As it is the start of the school holidays soon, we will be open on Thursdays from 27th July as well as on Saturdays 10am to 4pm.
We also have a full range of summer children's activities included with your admission charge. Adults are £5, concessions £4 and children are free.
---
Moquette loom update – June 2023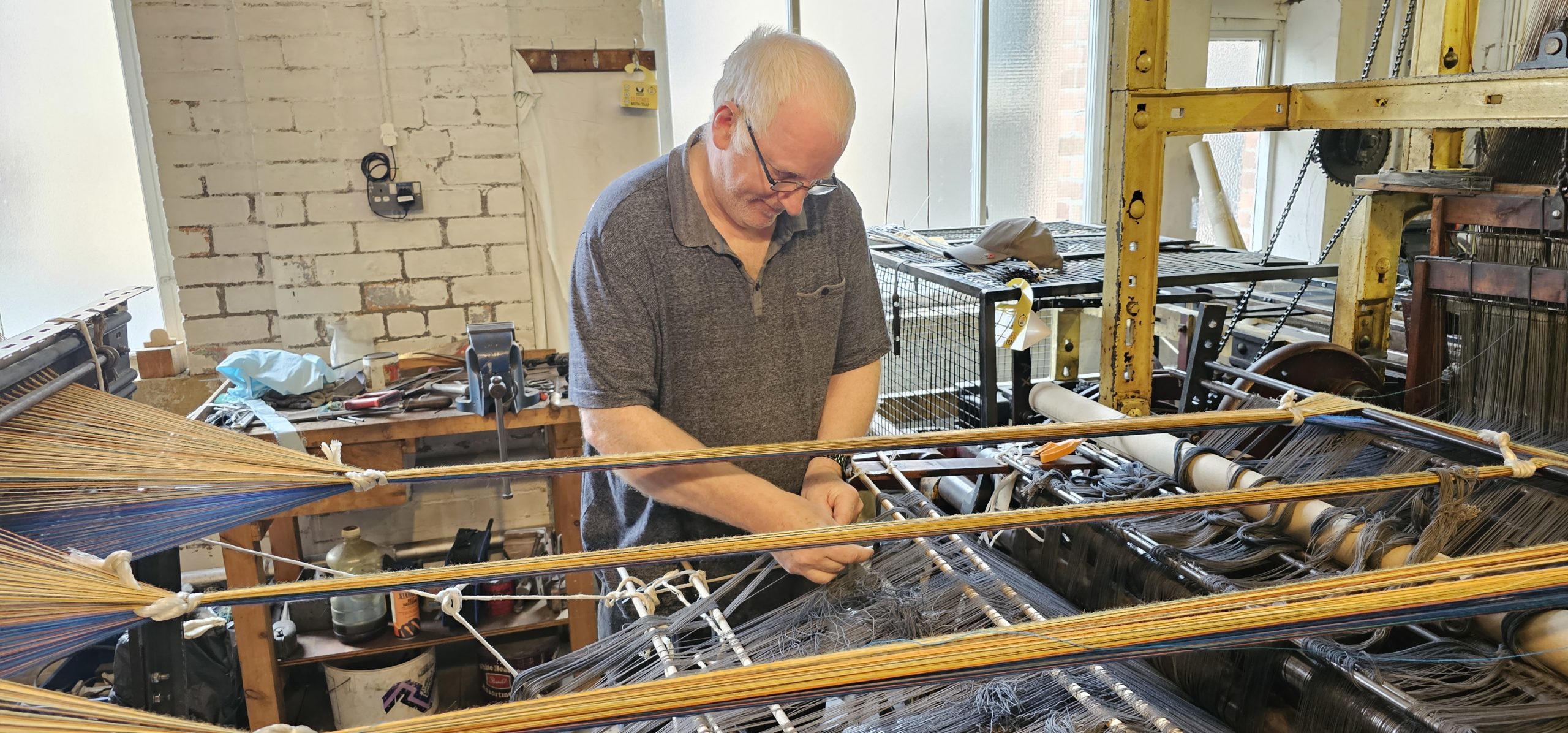 Regular visitors to Calderdale industrial Museum will have noticed work being done on one of our star exhibits, the Moquette loom. One of our fabulous volunteers – Keith has been getting the loom ready to weave again. He has tied in the first warp, and is now pulling it through. This is a very fiddley job, especially as he has been doing much of the knotting
one handed! The loom produces moquette, which is a tough woollen fabric used in upholstery on public transport all over the world. The name "moquette" comes from the French word for carpet.
Our museum shop sells a wide range of products made from moquette by ShedNo2, so you can take home a small piece of history with you after your visit.
Welcome to Breastfeed – Calderdale award scheme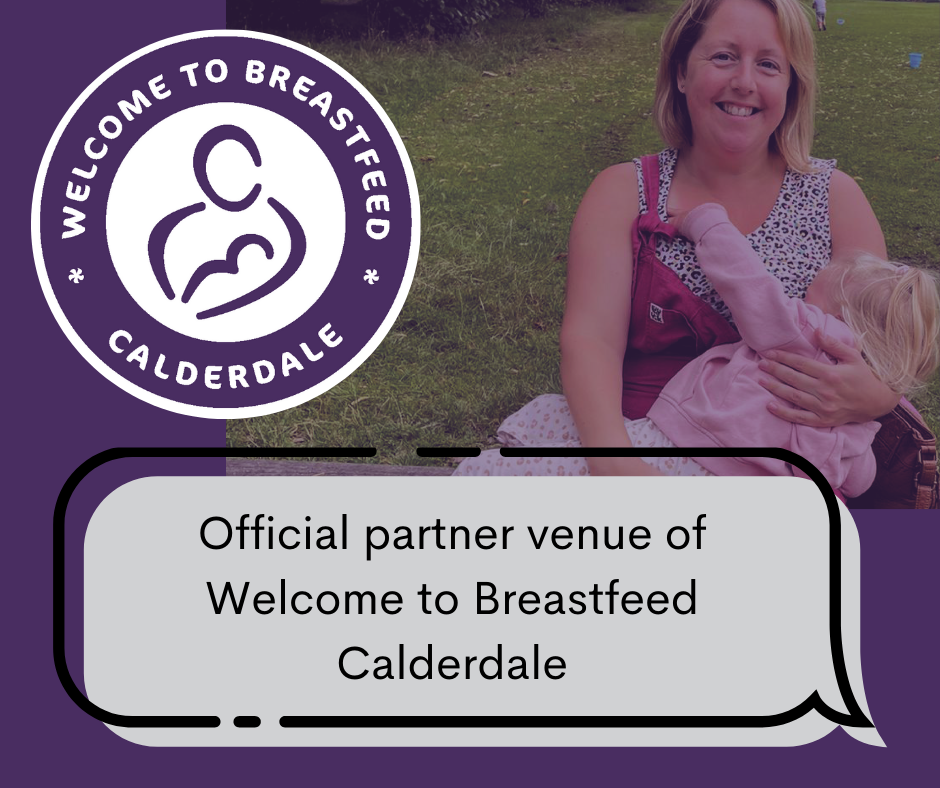 Calderdale Industrial Museum are delighted to join the "Welcome to Breastfeed – Calderdale" award scheme. The award scheme will raise awareness and recognise places across Calderdale where mums are welcomed and supported to breastfeed. The aim is to improve the health and well-being of local families.
Mums have the legal right to breastfeed anywhere (2010 Equality Act), though many do not feel confident doing it in public. The award scheme aims to make things easier. It will help mums find where they will be welcomed when out and about in Calderdale.
Breastfeeding is free and mums do not need any special equipment to do it. This makes feeding when out and about easy, as mums can breastfeed anywhere. The health benefits for both mum and baby are immense. It can help reduce the risk of ear, chest and gut infections for babies. For mum it can help reduce the risk of breast and ovarian cancer. Breastfeeding releases a hormone called oxytocin which helps promote feeling of calmness and relaxation in both mum and baby.
For more information about the scheme please click HERE
Party time !
A fabulous time was had by all when one of our wonderful volunteer directors, Daryl Capper celebrated his special birthday at the museum. Amazing live music was provided by Aziz Ibrahim, the talent behind Longsight M13, much dancing was done to music played by Daryl's DJ son and lots of food and drink was consumed ! We are always looking for new volunteers to join our jolly crew, so if you are interested, please contact the museum.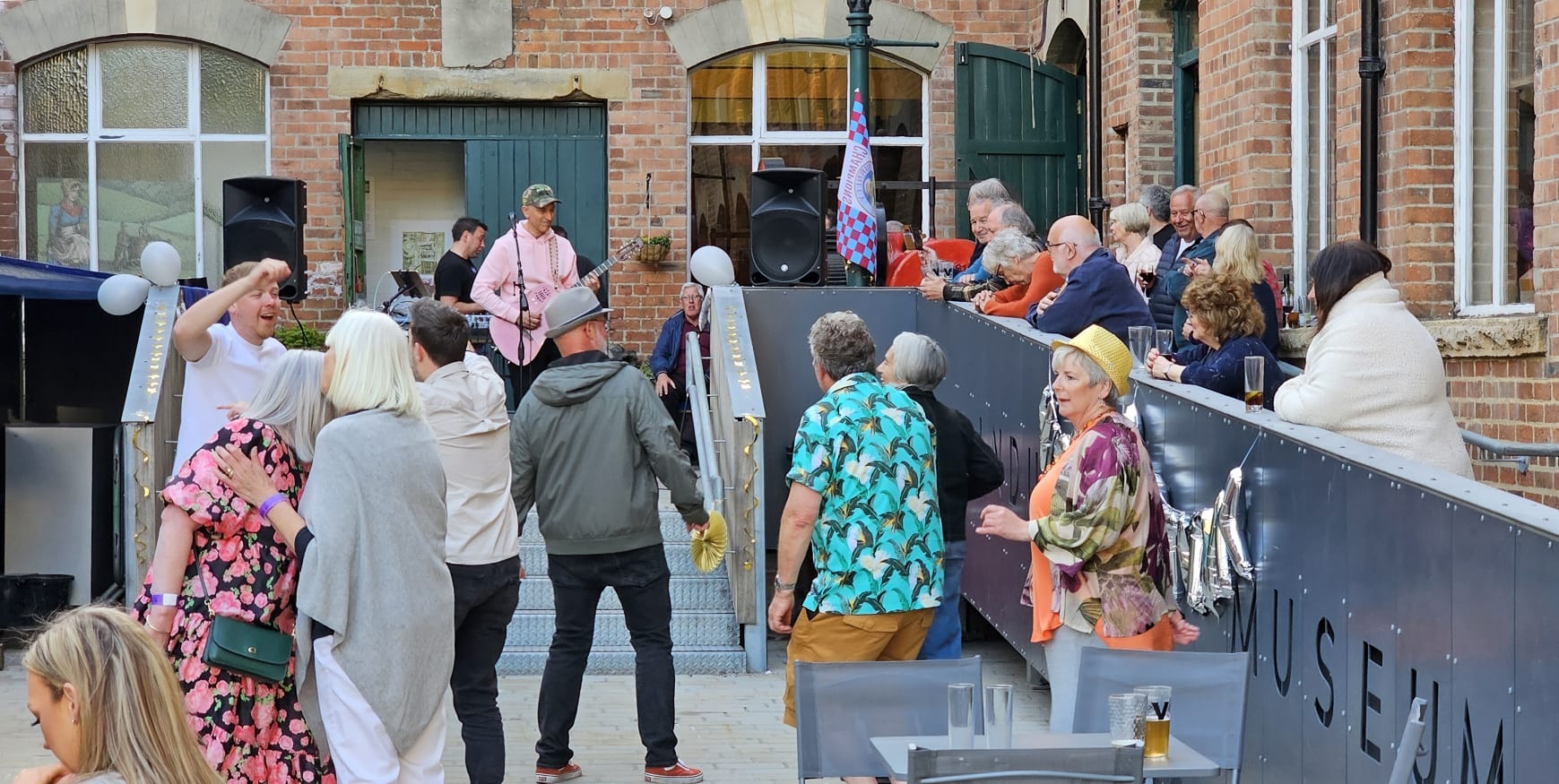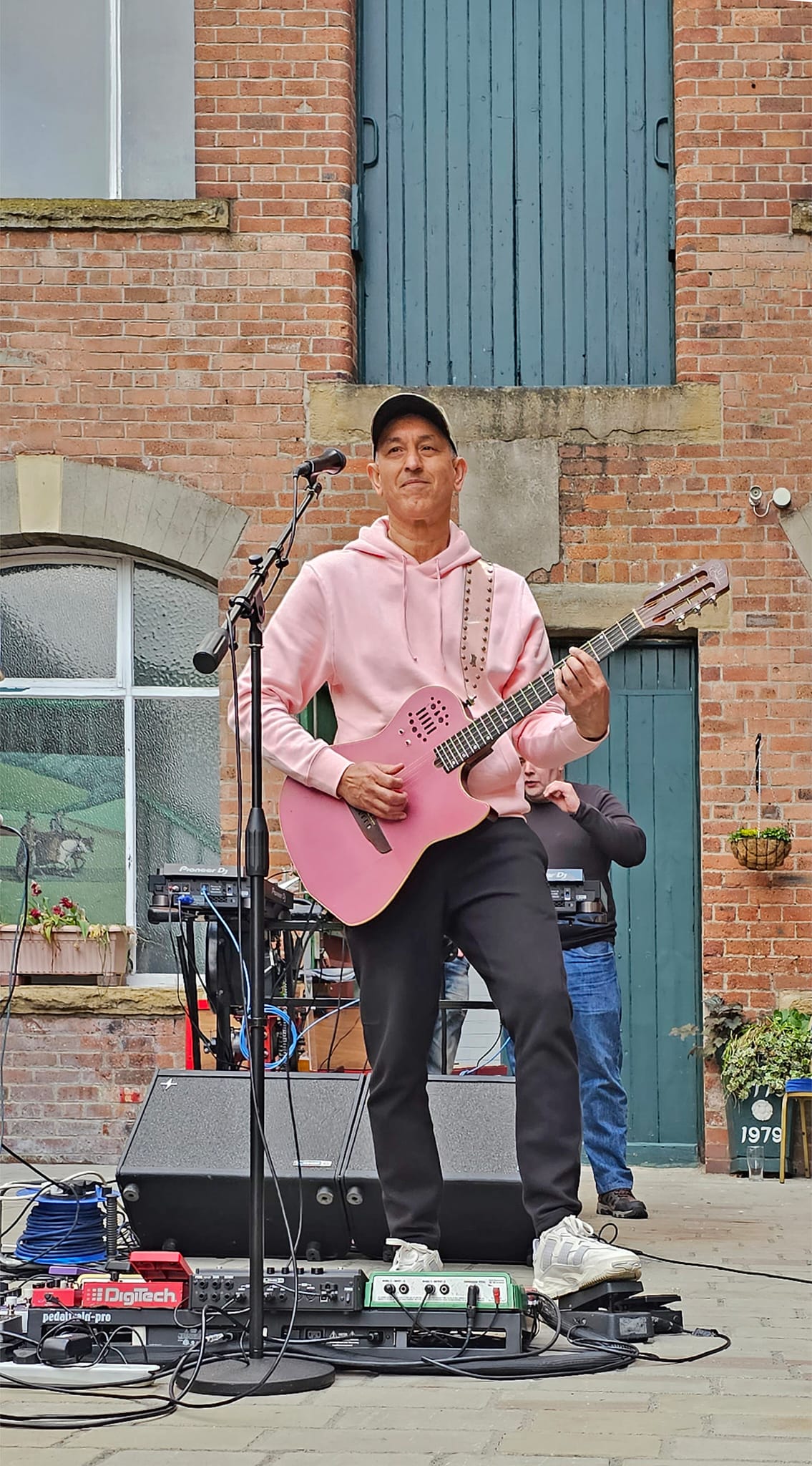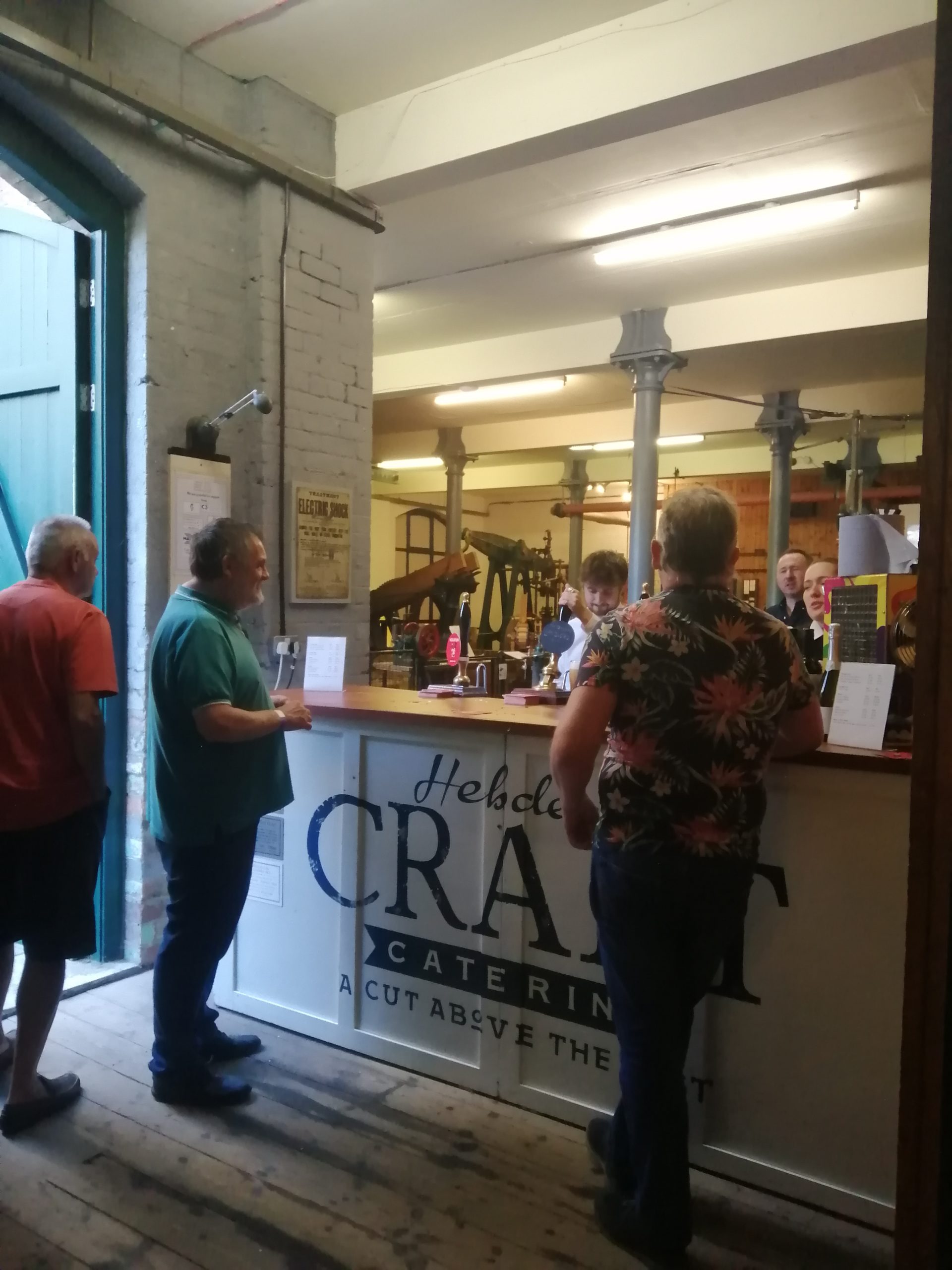 Coronation memorabilia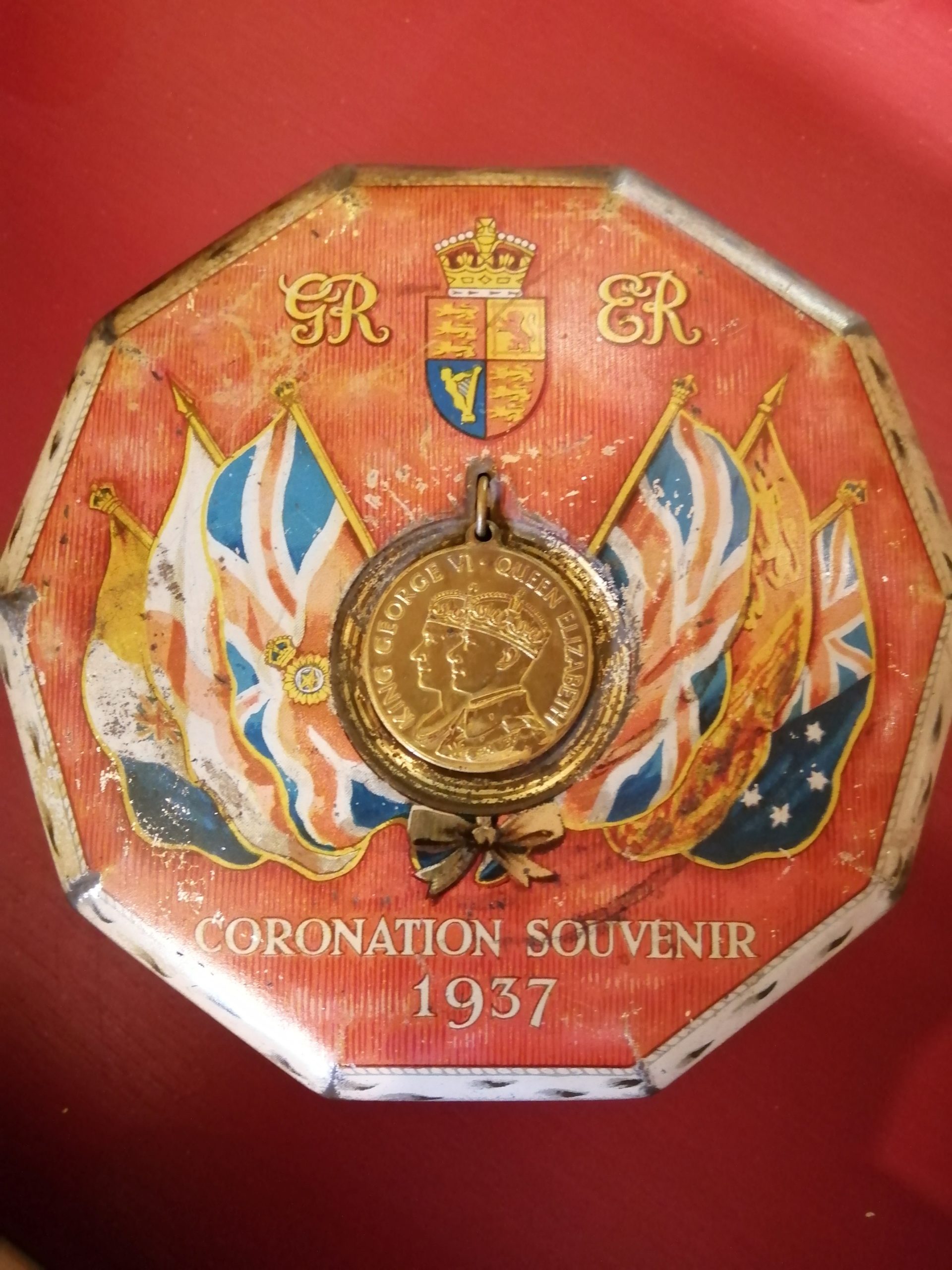 As Coronation fever sweeps the nation, it is interesting to see some of the items that were produced by our local confectionary manufacturer Mackintosh's in Halifax for distribution throughout the country for previous coronations. If you would like to find out more about Mackintosh's and Quality Street please visit the museum. We are usually open every Saturday and on Thursdays in the school holidays. However we will be CLOSED on Saturday 6th May for the Coronation, and will be open on the Bank Holiday 8th May instead. We are open 10am to 4pm.

Anne Lister Birthday Week highlights in the museum
One of the highlights of April 2023 in the museum was our involvement with the Anne Lister Birthday Week celebrations. We were delighted to host several events, including an Anne Lister Society Open Reception with founders Sally Wainwright, Pat Esgate, and Laurie Shannon, and also ALBW Live with Pat Esgate and Jill Liddington. We were also very pleased to have Helena Whitbread back in the building following her fantastic talk here last year, and also welcomed a visit from Barry Rutter.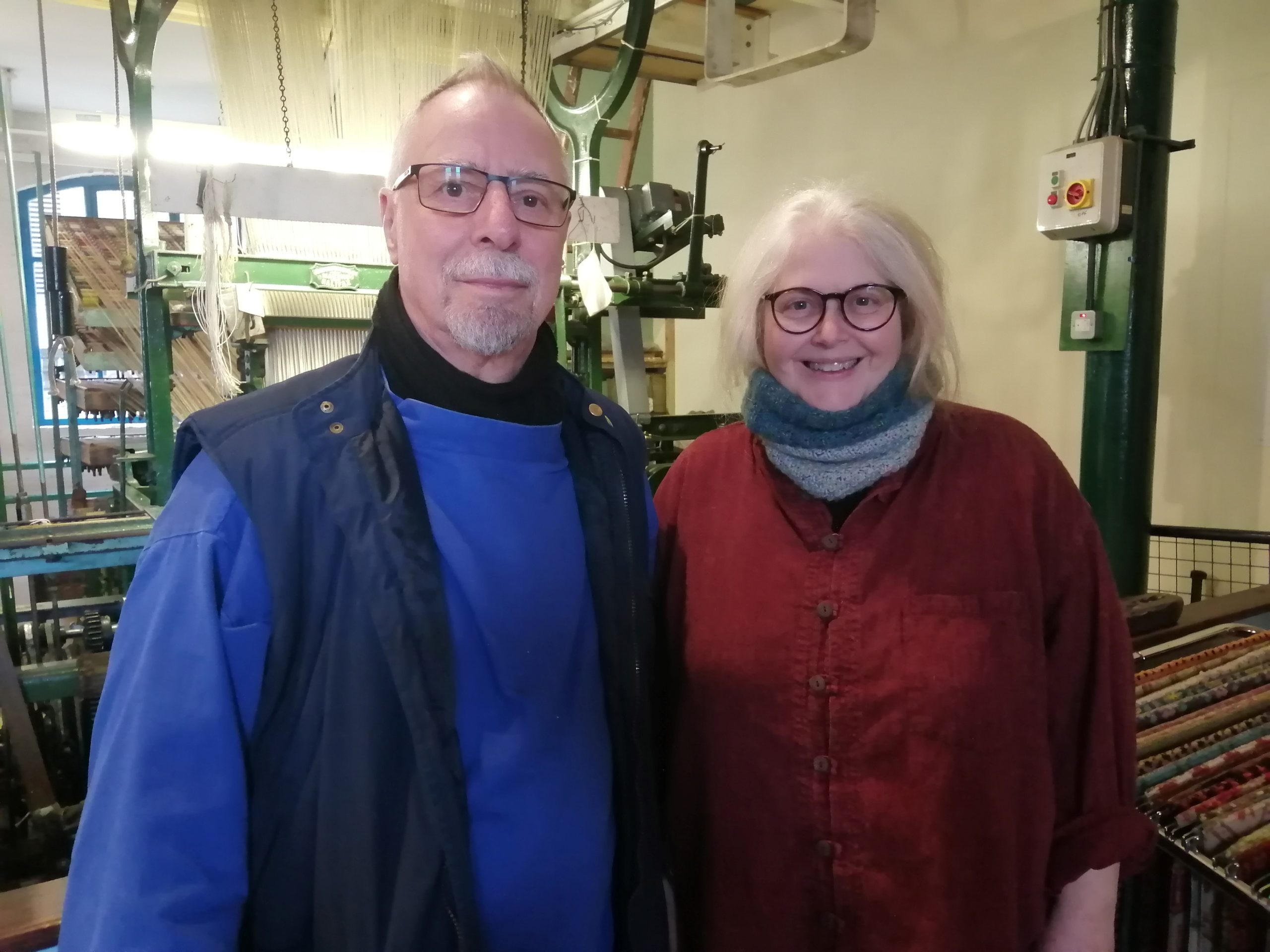 We feel very privileged that Barry Rutter and Sally Wainwright are patrons of Calderdale Industrial Museum. Barry officially opened the museum in September 2017 when it was reopened by the volunteers from Calderdale Industrial Museum Association.
If you would like to visit the museum we are open every Saturday 10am to 4pm and Thursdays in the school holidays, EXCEPT for Coronation Saturday 6th May when we will be closed. We are however open on Bank Holiday Monday 8th May instead.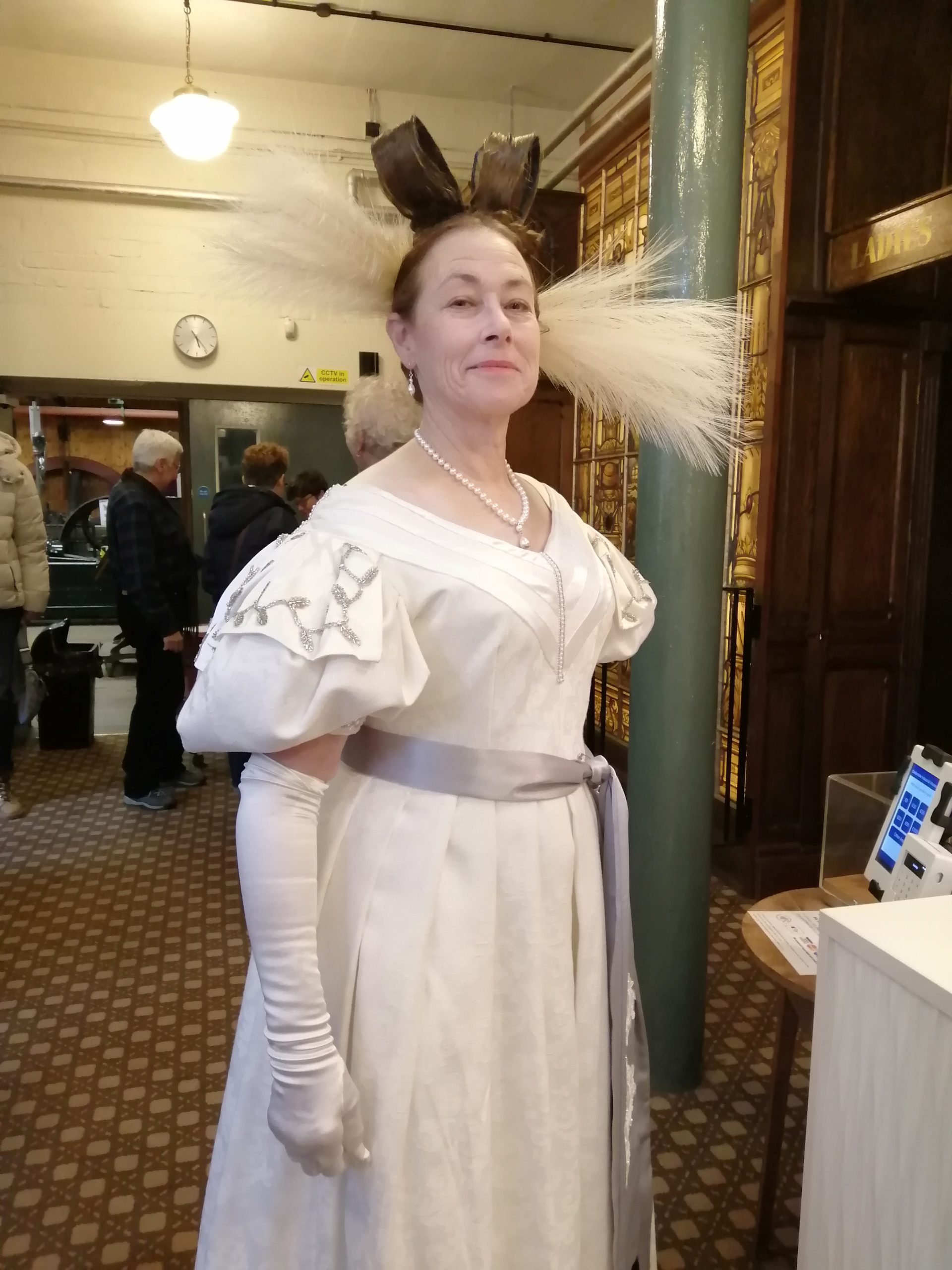 Work on the museums Wrigley three wheel truck nears completion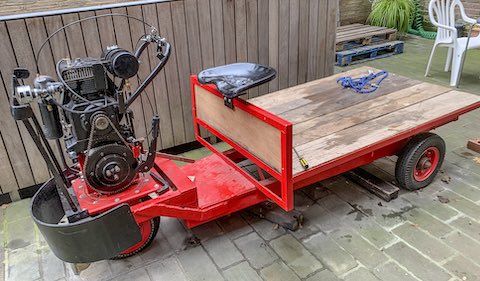 The museum owns a Wrigley three-wheel light industrial truck donated as a restoration project by Bradshaw farmer Matthew Wilkinson in 2019.
It is a rare Wrigley model 332 made by Wessex industries in Poole, Dorset between July and August 1957, and is powered by a Villiers Mk 25 stationary engine which runs at a constant speed of about 2500 rpm. Road speed is changed through the gearbox, which should give speeds of 1, 2 and 6 mph. We think it was originally used by Marshall Stone Quarries in Southowram and later by Matthew Wilkinson to get to the pub !
It is now nearing the end of its restoration, and  as can be seen from the photo of the truck when we got it, this was a major piece of work. Initially stripped down in one of our volunteers' garage and then brought to the museum for restoration, many parts of the truck were missing or too corroded to use. The wheels and brakes were completely rebuilt, the chassis stripped and painted, the gearbox dismantled and reassembled, the engine stripped, given a bore, new piston and crankshaft regrind.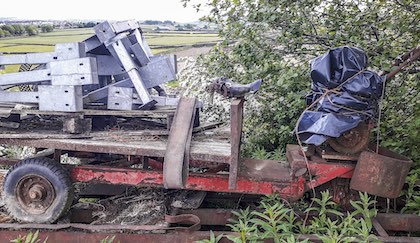 A difficulty has been sourcing and identifying the correct parts. An example is that we couldn't obtain new brake springs and had to learn how to make springs from scratch.
The truck is now nearing completion. The engine is not yet running at full speed, the gearbox needs testing and panels are to be attached to the truck bed. After this it remains to tax it for road use. When complete the truck will be used to promote the museum at local events such as the Halifax Show.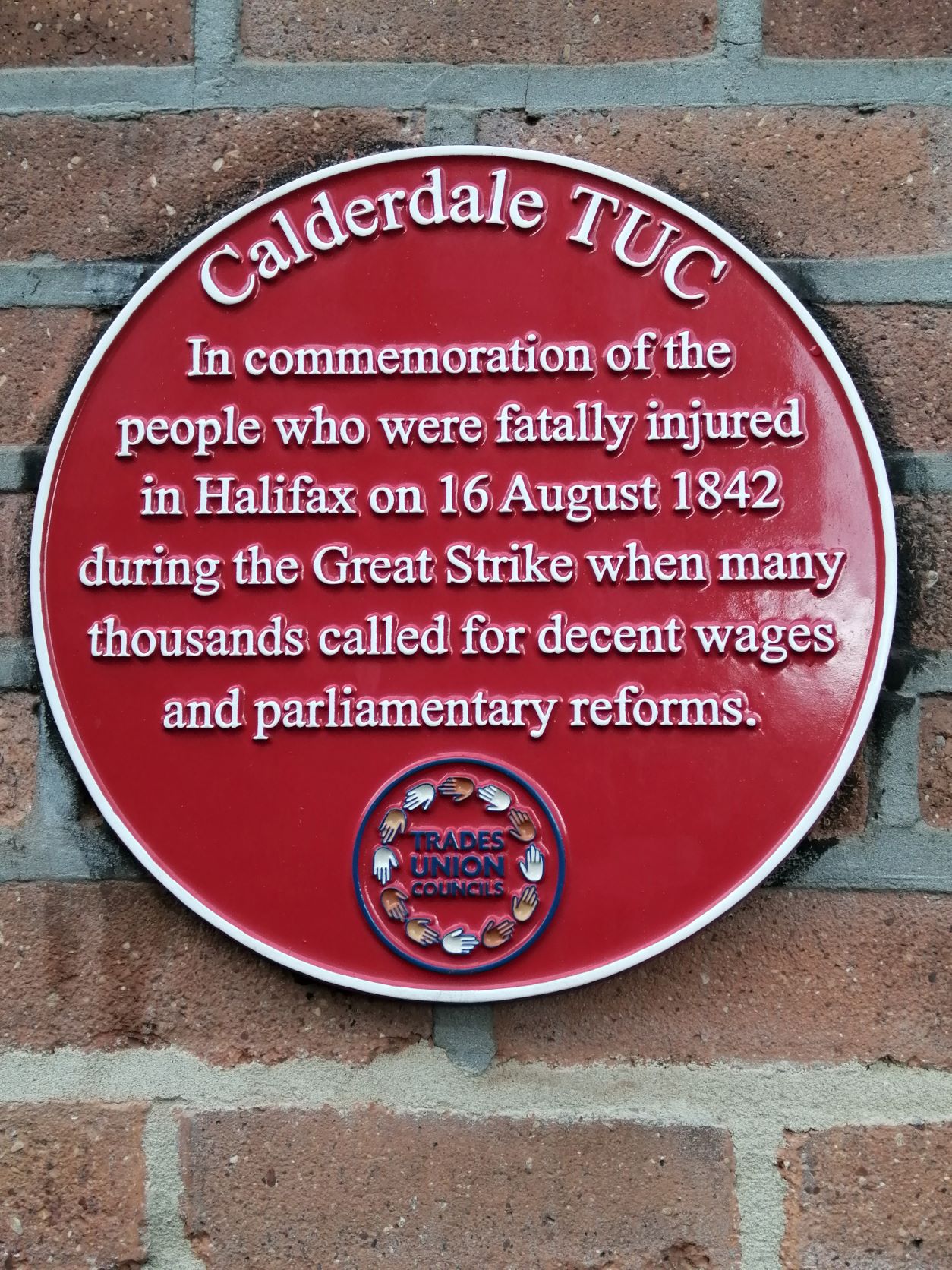 It was interesting to see people gathered in the museum yard yesterday for the Calderdale Enough is Enough Rally of Resistance next to the Calderdale TUC plaque commemorating the Great Strike in Halifax in 1842.
In 1842, striking industrial workers in Halifax were attacked by 150 soldiers and 200 specially sworn constables. At least 4 workers were killed, whilst many others suffered brutal injuries. They were participating in a nationwide general strike that combined demands for better pay with an extension to those allowed to vote. Massive wage reductions over the previous two decades had left many workers in great poverty. At the same time only one man in seven had the right to vote at a General Election. The strikers called for the same right for all men, because they believed their own parliamentary representatives would bring them some control over the laws under which they lived, laws fashioned to protect property and profit.
If you would like to find our more about the industrial heritage of Halifax and what conditions were like for workers in 1842, why not visit Calderdale Industrial Museum. We have four floors on interesting exhibits with knowledgeable volunteers to explain life in the mills and workshops of Halifax.
We are open every Saturday 10 am to 4pm and also on Thursdays in the school holidays. Admission is £5 adult, £4 concession and children have free entry.
Don't forget to visit our cafe and shop after your visit.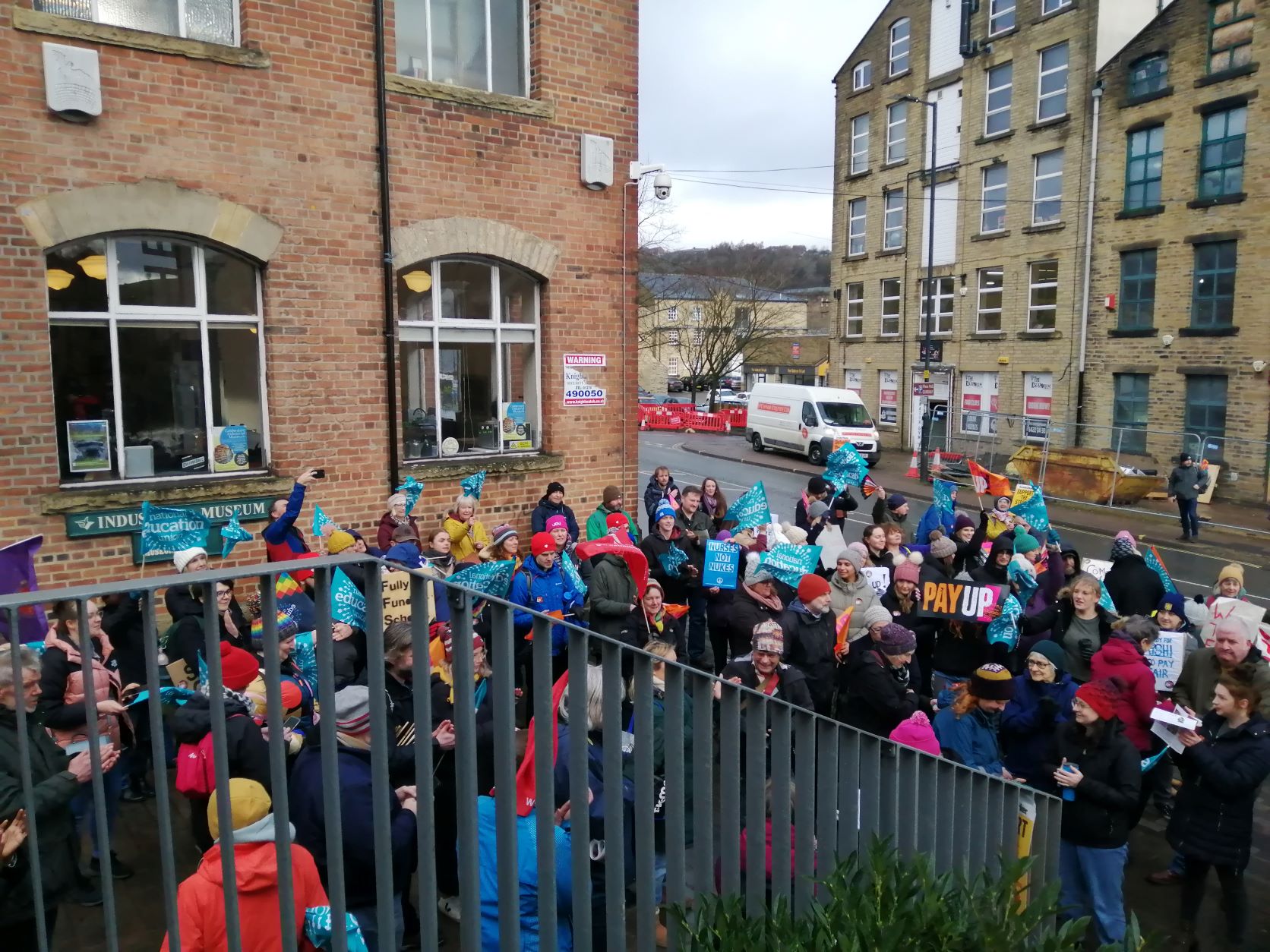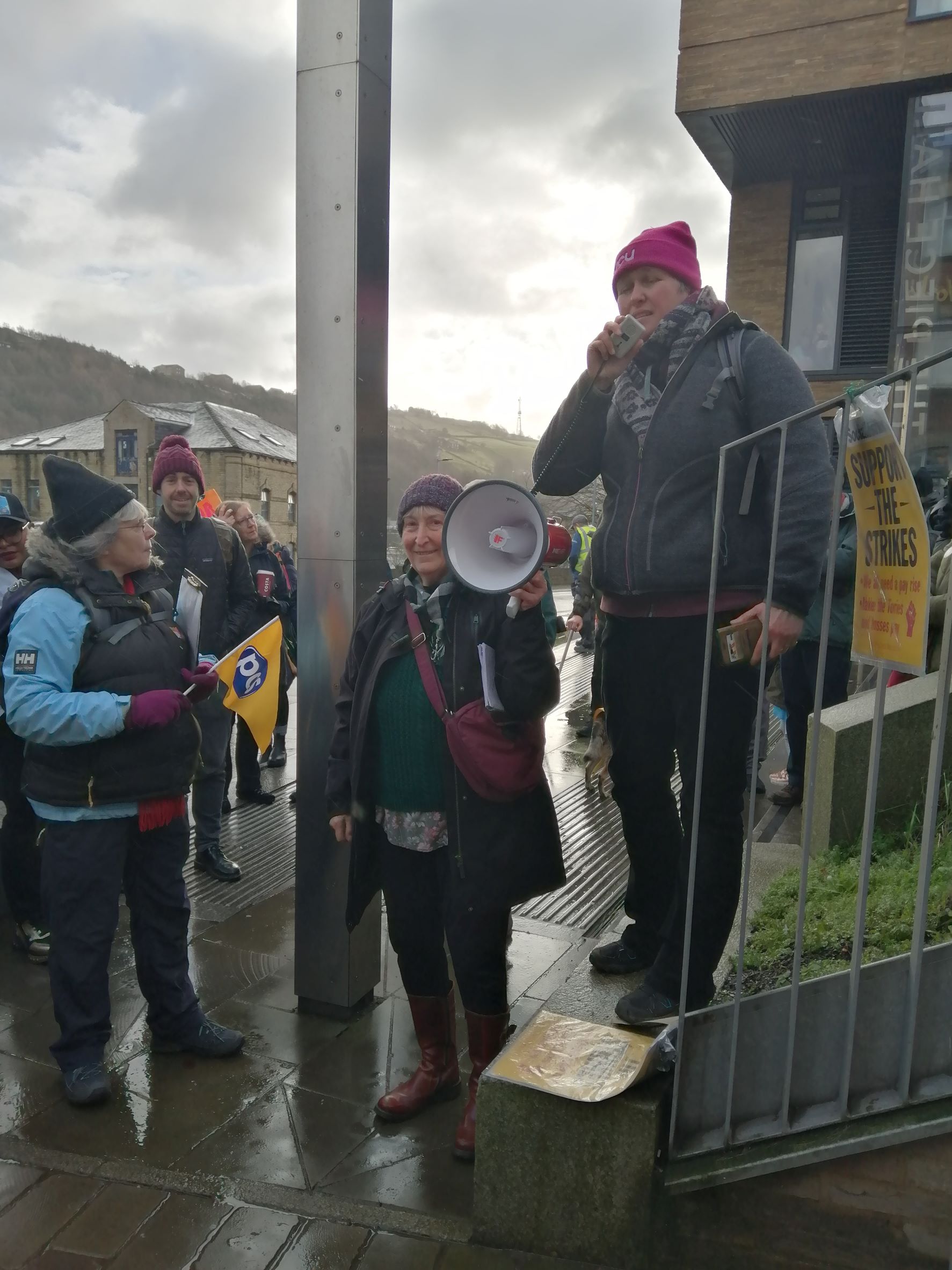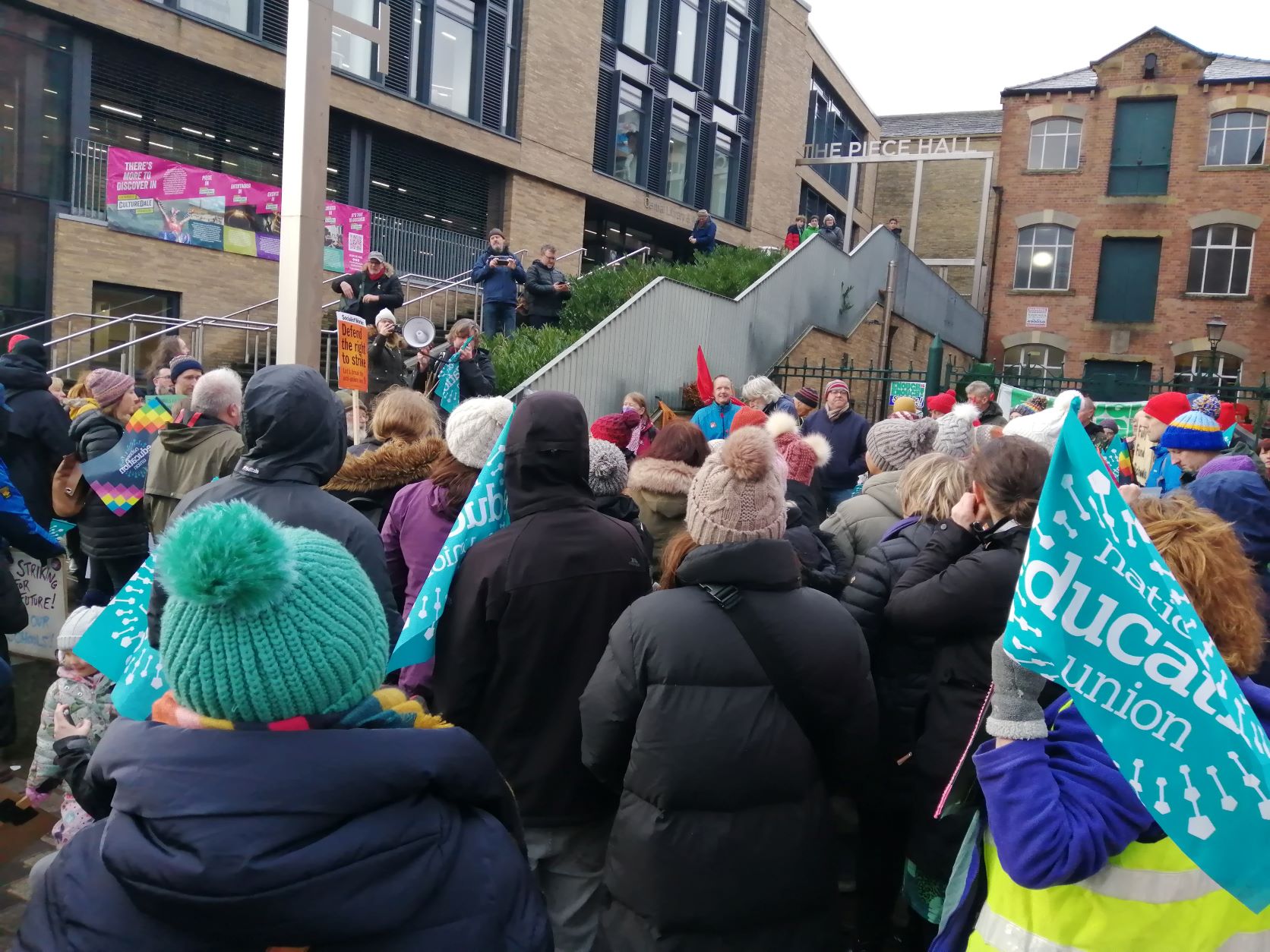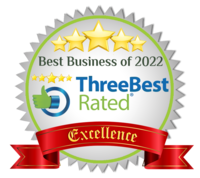 Calderdale Industrial Museum is really pleased to have been listed as one of the Top 3 Places to visit in Halifax. You can read some of our reviews at
https://threebestrated.co.uk/places-to-visit-in-halifax
. We also have wonderful reviews on Trip Advisor. You can read these at
https://www.tripadvisor.co.uk/Attraction_Review-g190786…
We are now closed for Christmas and re-open to the public of Saturday 7th January 2023. Thank you to everyone who has visited us in 2022, and we hope to see you again in 2023!

Barbara the sheep !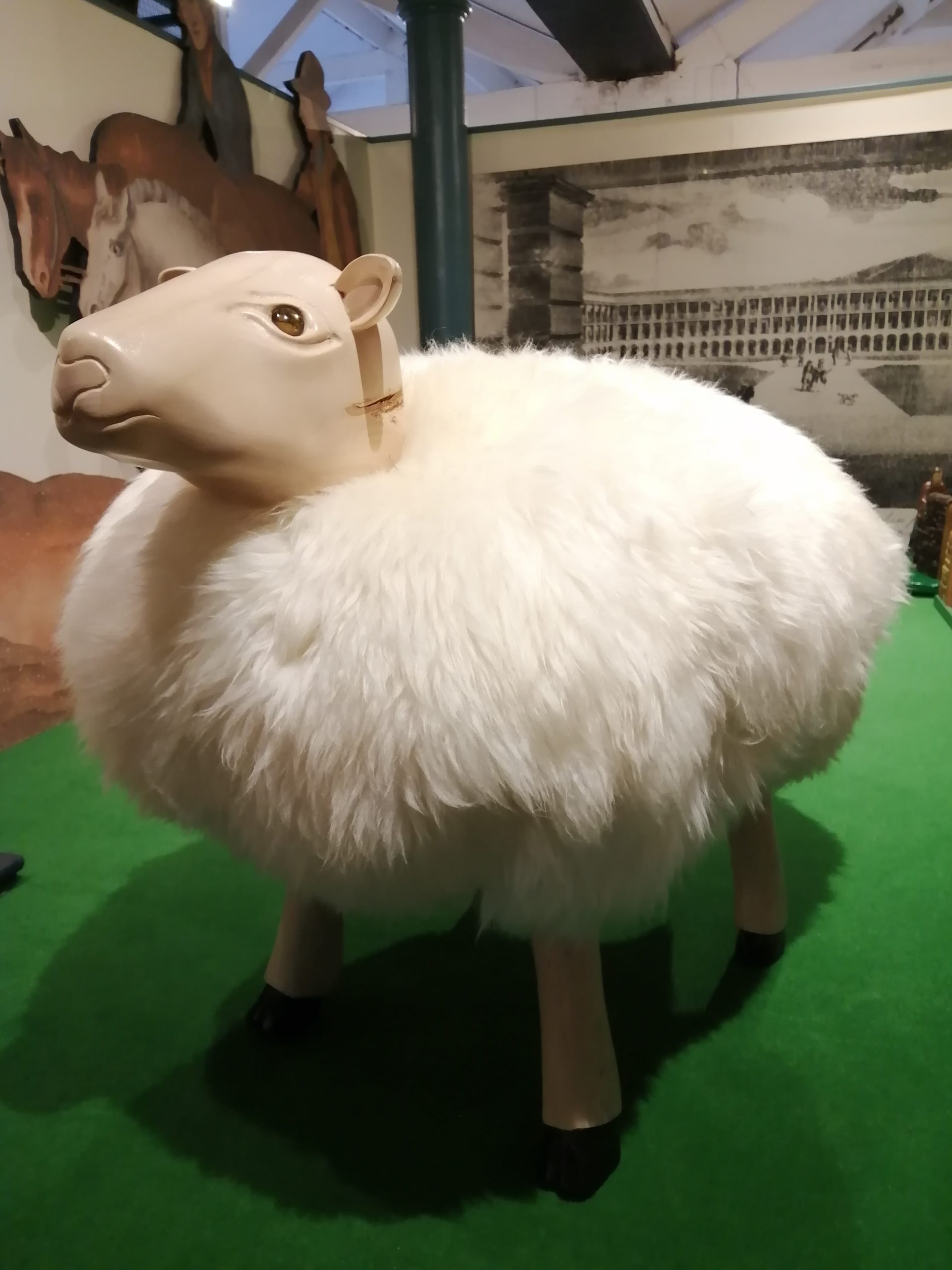 Let's welcome the newest member of the team at Calderdale Industrial Museum – Barbara the sheep ! You will find her peacefully grazing on our top floor in the Early Textiles display. Come and say hello to her. Many thanks to Janet Ashton and Anthony Griffiths for all their hard work in creating her. Anthony's fantastic wood carvings showing the process of turning a fleece into a piece of cloth are also on display on the top floor.
We are open on Saturdays 10th and 17th December before Christmas and are then closed for the Christmas period, re-opening to the public on Saturday 7th January 2023.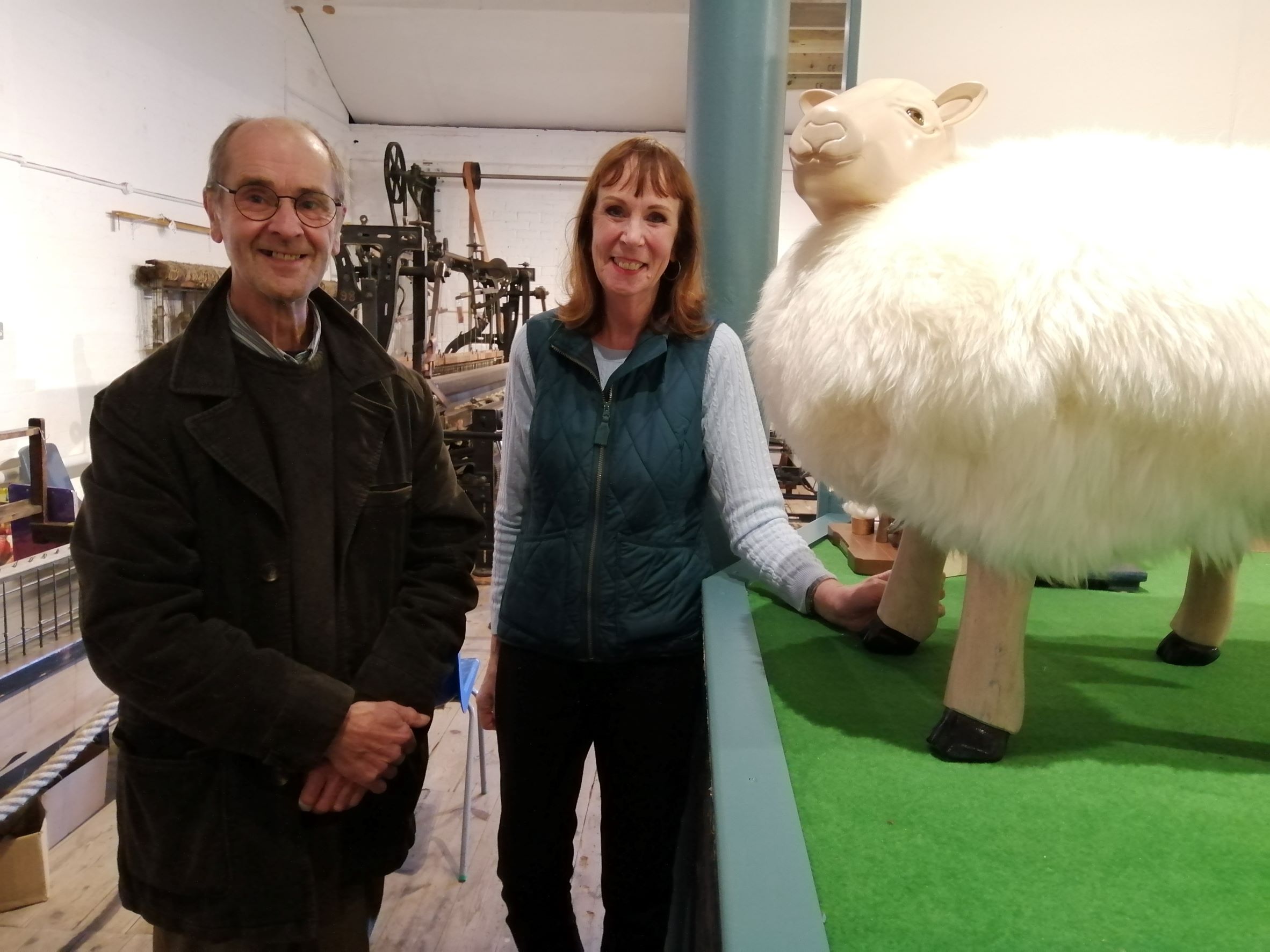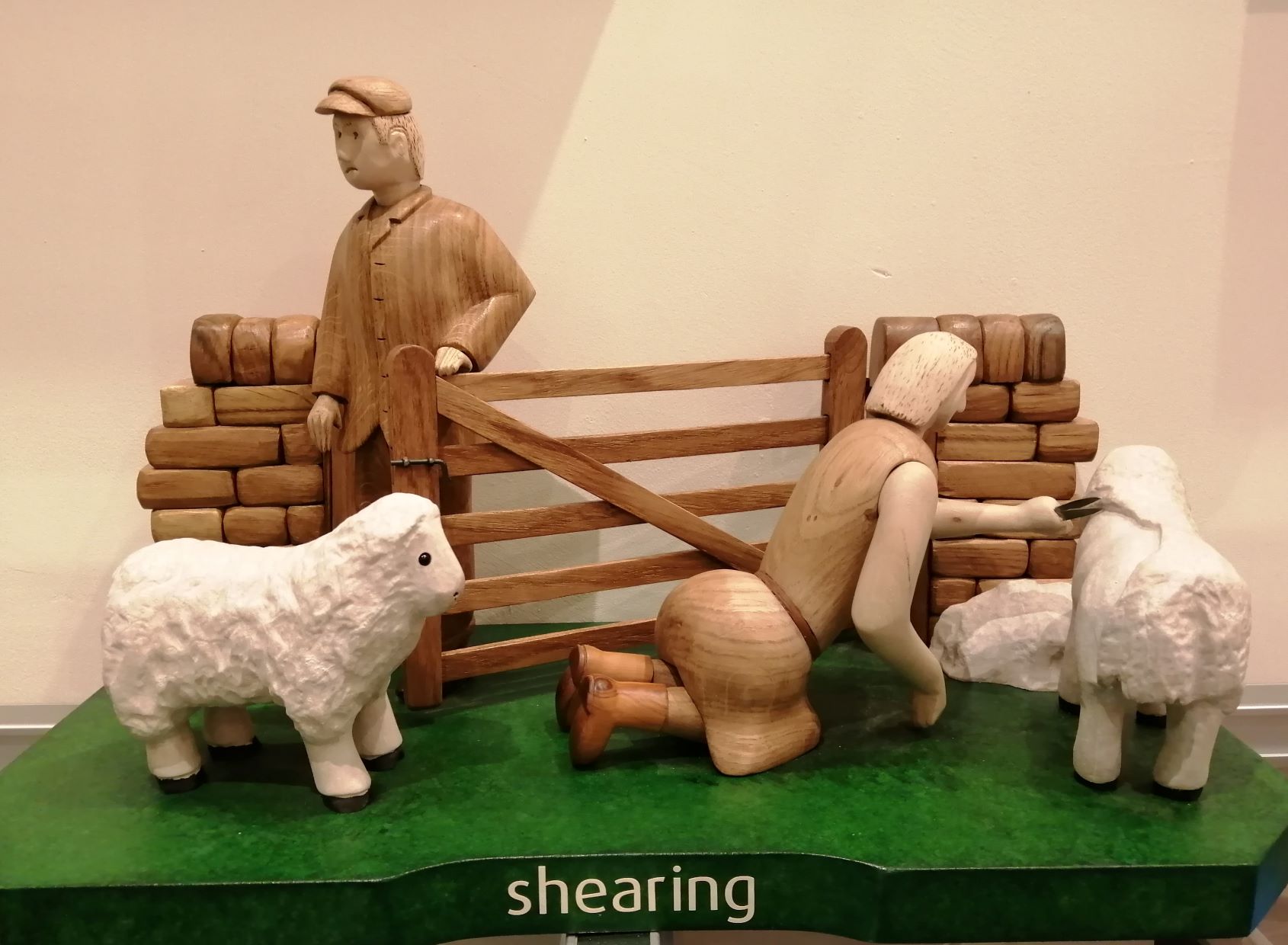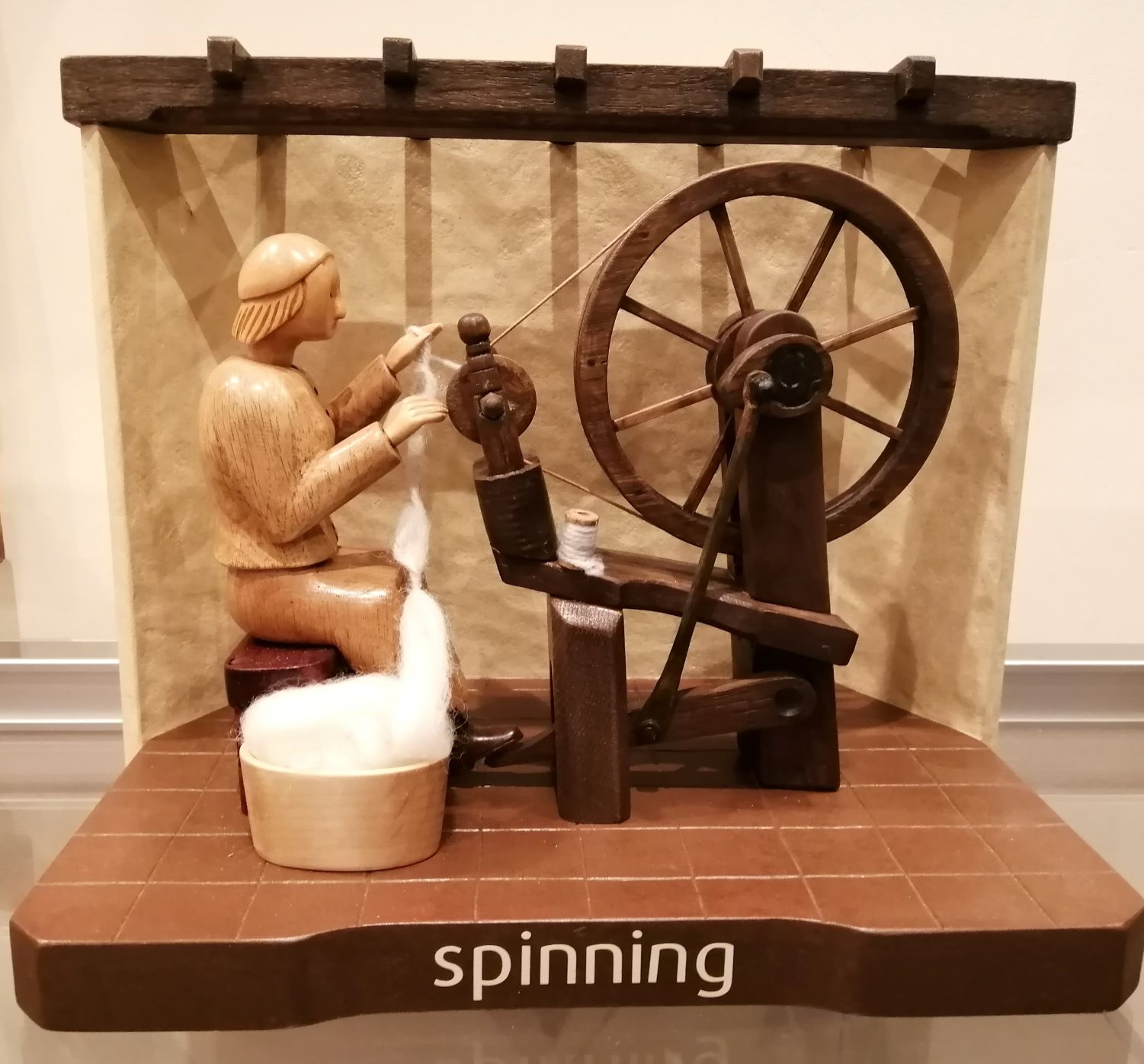 Machine moving day !

For all those of you who walked past Calderdale Industrial Museum last week and wondered what was happening I can let you know that we were moving 14 huge textile machines from off-site storage onto the top floor of the museum. We needed the giant crane to lift them up to our top floor and manoeuvre them though our old mill doors, very exciting !
They will form part of our new "Fleece to Piece" exhibition about the production of woollen textiles from sheep fleeces. The pre-industrial part of the exhibition opened at the start of September 2022, but we still have a lot of work to do to get the industrial part of the exhibition ready for the public.

Early Textiles now open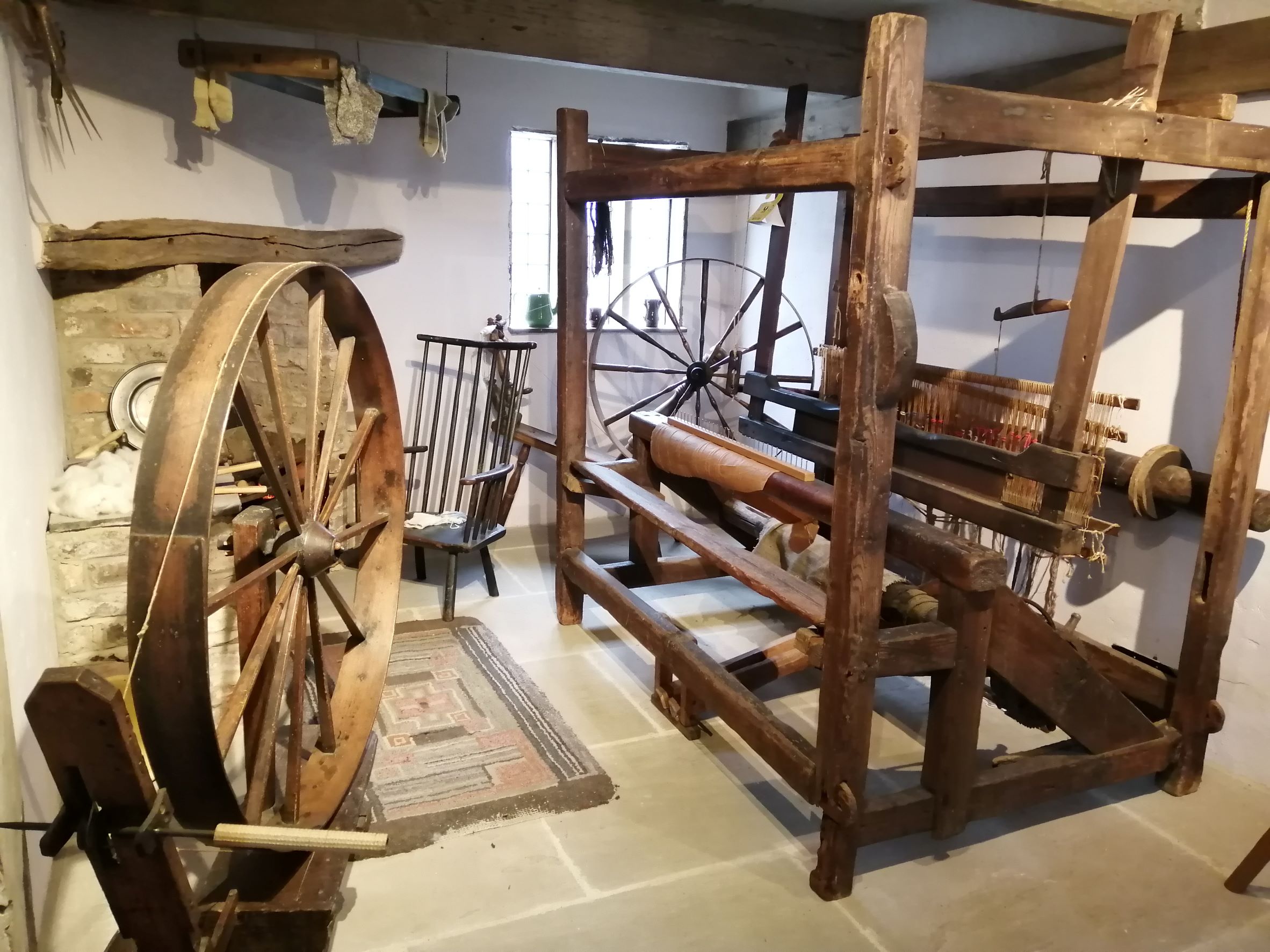 We are delighted to announce that the Early Textiles section of the museum is now open on the top floor of the museum. Visit our 18th century weavers cottage and learn how textiles were made before industrialisation.
The exhibits illustrate the progress of the local textile industry during the period from the early to mid-eighteenth century when the local clothiers were rapidly introducing worsted goods into the area, through to the first adoption of the power loom around 1830. Many of the machines on display were originally invented for use in the cotton industry and were later able to be modified for use, first in making worsted goods and later for woollen production.
The typical eighteenth-century local weaver would not have had a farm, but depended almost entirely upon weaving, marketing his cloth through a factor or middleman rather than travelling to the cloth hall as his predecessors had done.
Wool textiles were probably being made in Calderdale soon after it was first settled. The earliest surviving evidence showed the town had a thriving woollen textile industry by 1150. By the 1470s the Parish of Halifax was paying tax on more cloths than any other town in the West and East Ridings of Yorkshire.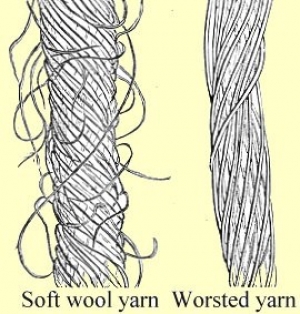 In the 1550s, Heptonstall had a woollen cloth hall and Halifax both a woollen hall and a linen hall, all three set up by the Lord of the Manor. A document of 1588 revealed that wool from the local sheep was considered too coarse to be used and was sold to 'the men of Rochdale'; instead, most supplies were obtained from Lincolnshire, along with some of the finest wools from Craven. Worsted products were first introduced to this area in the late seventeenth century from East Anglia, augmenting existing woollen trade here and was well established by the 1720s. By the late eighteenth century, cotton spinning was another new textile process, introduced into the upper parts of the Calder and Ryburn valleys to take advantage of the availability of water power for the building of new mills. Water power was introduced for the spinning of worsted yarn in the Calder valley during the 1790s. At the start of the nineteenth century, a burgeoning carpet industry began to use jute as backing material for carpets. In 1830, Benjamin Outram succeeded in spinning and weaving alpaca fibres at his mill near Greetland, though with little financial reward. In the middle of the nineteenth century, silk began to be used in some worsted fabrics, prompting the establishment of several silk spinning mills near Hebden Bridge, Brighouse and also the Ryburn valley. During the twentieth century, numerous synthetic yarns were developed and began to be combined with, or replaced natural fibres.
Dementia Awareness Training for Museum Volunteers
We were very pleased to invite the Dementia Friends Ambassador Neil Taylor into Calderdale Industrial Museum this week for a training session with our volunteers. Neil talked about the symptoms of dementia and how it can be treated. He also raised awareness about how we can all help those with dementia to "live well". We are dementia friendly at the museum and are very happy to provide additional assistance to anyone who may need it.
Dementia is caused by a number of diseases that affect the brain. The most common is Alzheimer's but diseases also include vascular dementia, dementia with Lewy bodies and Pick's disease. Different types of dementia affect the brain at different rates and in different ways, but other things like someone's personal circumstances, the people around them and the environment in which they live, will affect their experience of dementia. Dementia progresses in a way that is unique to each individual.
The word 'dementia' describes a set of symptoms that may include memory loss and difficulties with thinking, problem-solving or language. These changes are often small to start with, but for someone with dementia they have become severe enough to affect daily life. A person with dementia may also experience changes in their mood or behaviour. It is true that more people over 65 have dementia but it is not exclusively an older person's disease; younger people get dementia too.

Moquette items for sale in the museum shop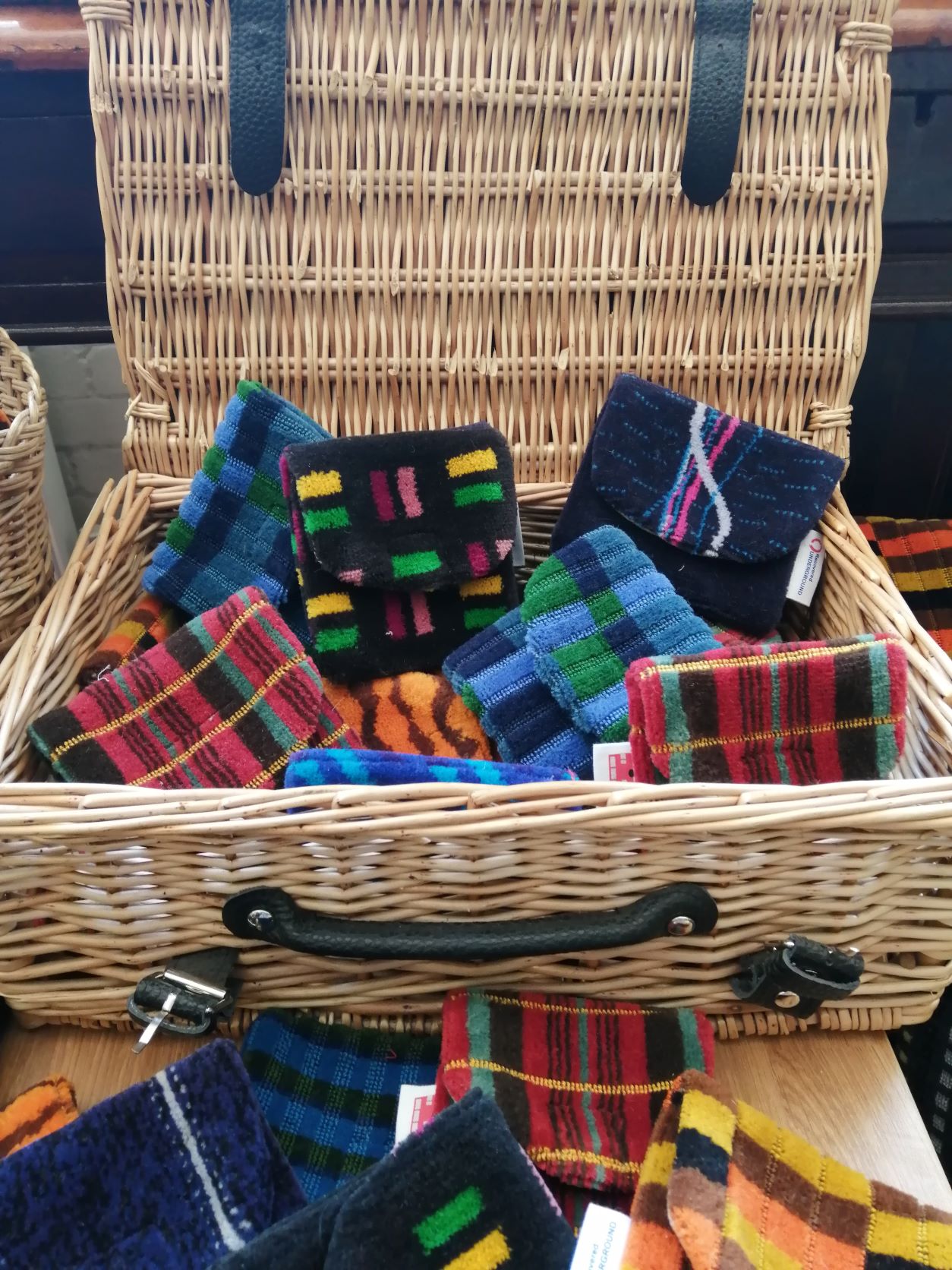 We are very excited to launch a new range of products in our shop from Shed No. 2. The company make beautiful items from moquette fabric. The fabric will be very familiar to anyone who has ever travelled on a train, tube train or bus, as it is the hard wearing colourful fabric used for seating. It also makes the wonderful cushions, pencil cases, glasses cases and purse that are now on sale in our shop.
Moquette was produced in Halifax at Shaw Lodge Mills from 1822 by Holdsworth Fabrics. The company was then bought out by Camira in 2007, but they have continued to produce moquette for use all around the world.  The moquette loom in the museum is still in full working order and is demonstrated for visitors. The whole building shakes when it is running!
If you don't have time to look around the museum on this visit, you can just pop into our shop or cafe without paying an entry fee.
We are open every Saturday 10am to 4pm, last entry 3pm, and we are also open on Thursdays in the school holidays.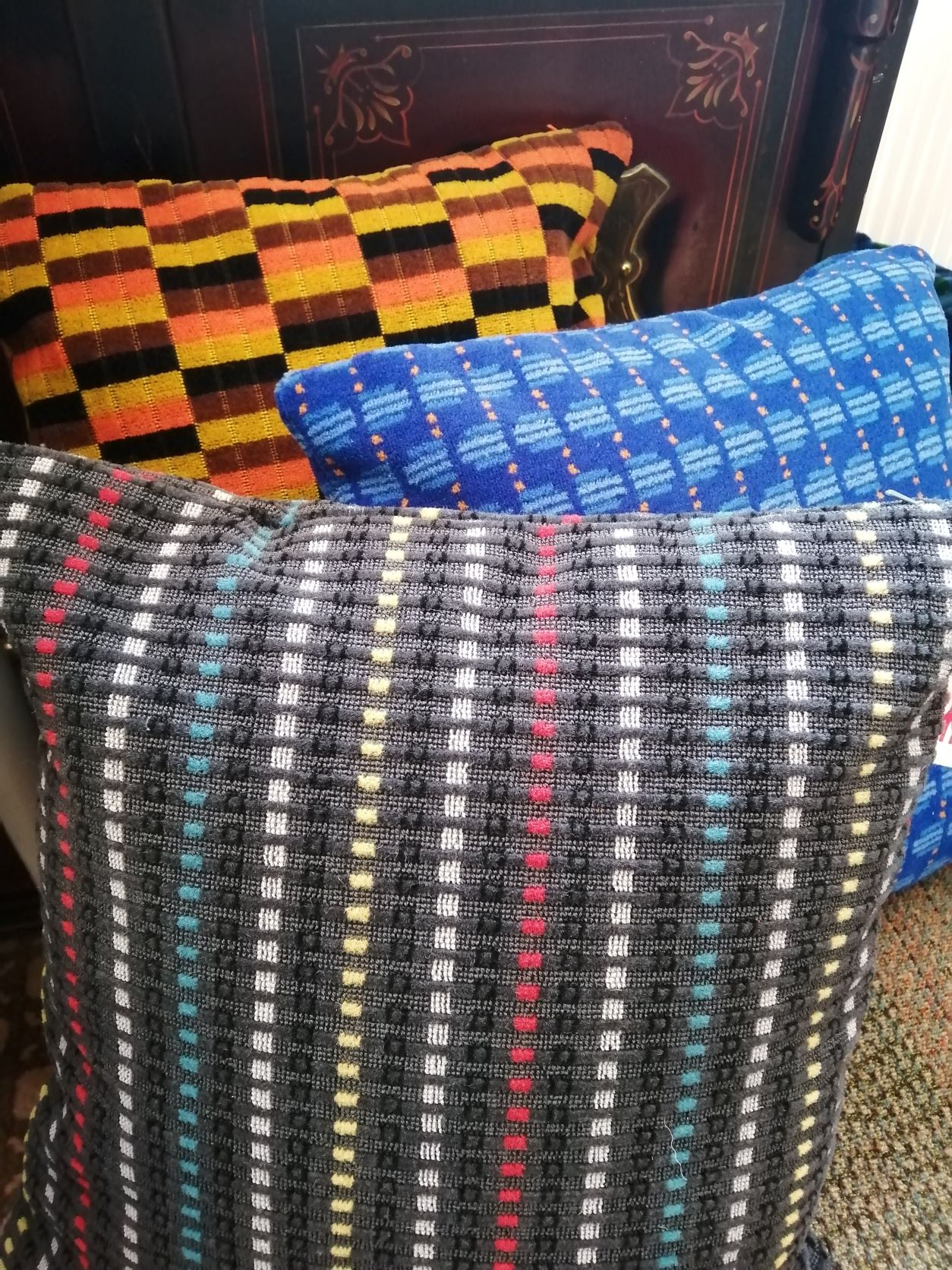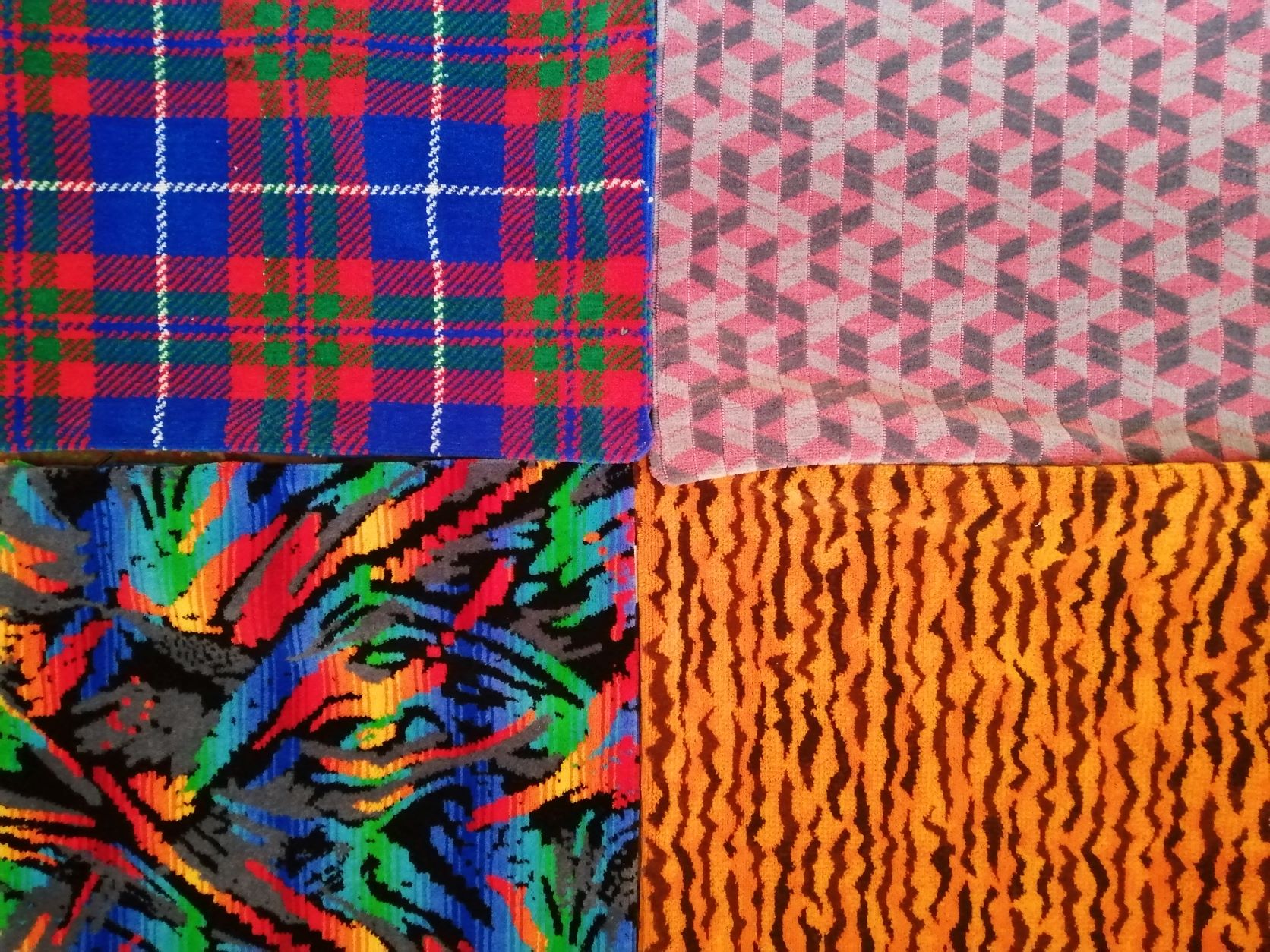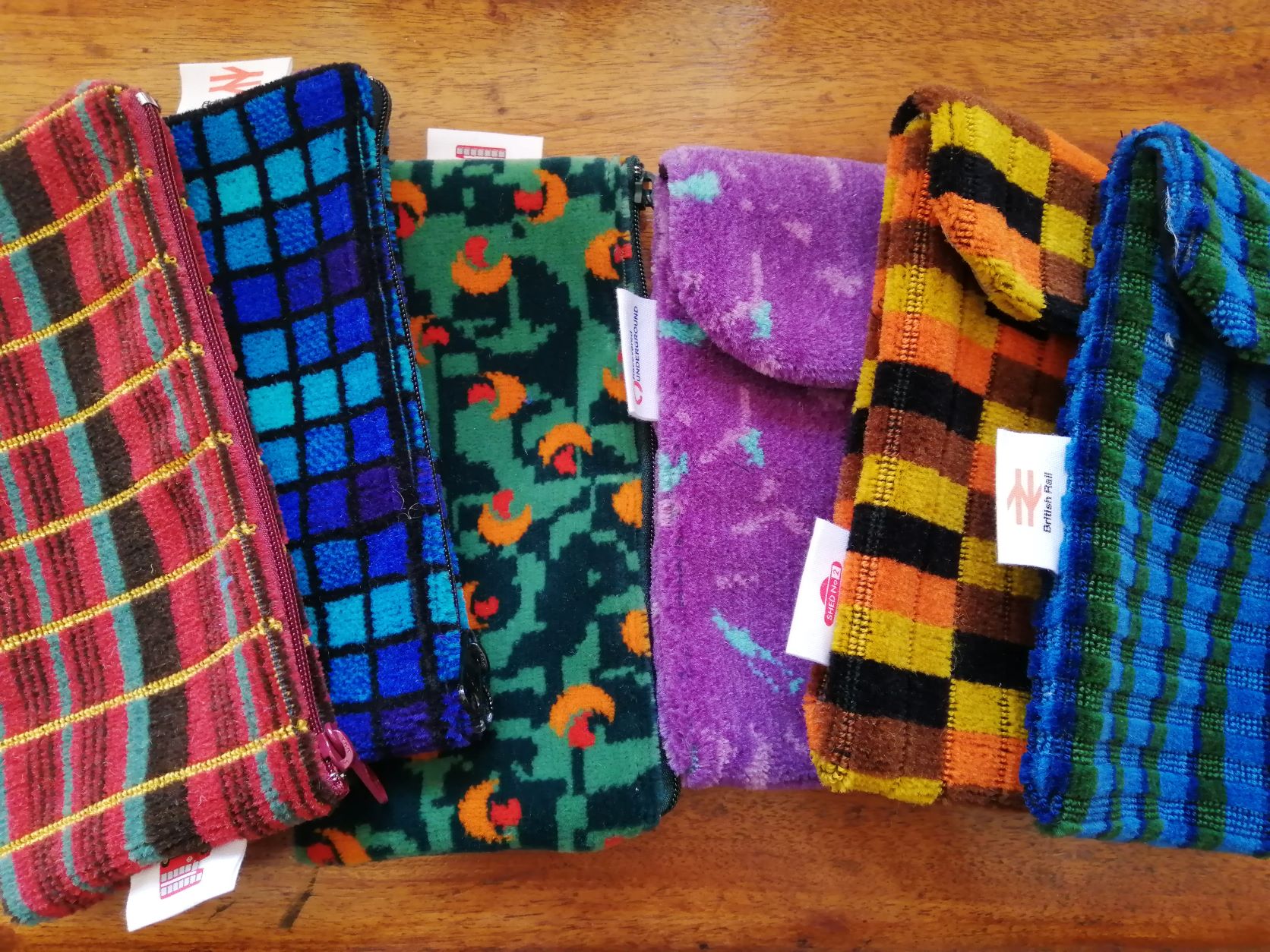 Privacy Policy        Cookie Policy            Accessibility        Terms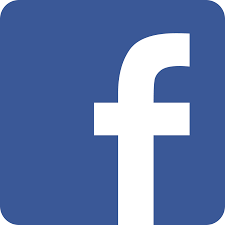 Like us on Facebook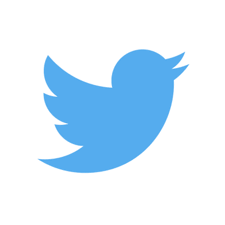 Twitter and  Instagram