CultureDale

Calderdale Industrial Museum is very happy to share this post from CultureDale highlighting their activation event at the museum on Monday 11th December 2023.
CULTUREDALE ACTIVATION EVENTS
Calling local creatives and community groups! Sign up to one of our CultureDale activation events
to find out how you can get involved in Calderdale's Year of Culture 2024
What to expect:
– Meet the CultureDale Year of Culture team
– Networking and time to discuss your ideas
– A preview of the Year of Culture Programme
– Information about funding grants, eligibility criteria and how to apply
CALDERDALE INDUSTRIAL MUSEUM
5.30 – 7.30 pm Monday 11th December 2023
Events also confirmed for Brighouse, Hebden Bridge, Sowerby Bridge, Todmorden, Mytholmroyd and Elland .. Book now for free on Eventbrite!
Calderdale Industrial Museum Association Member Talk
The next talk in our series of CIMA member talks will be "Through the Eye of the Shuttle".
Our weaving and loom expert Keith Ramsden will be talking about some of the pre production processes required prior to the weaving of moquette fabric, the differences between wire loom and plush weaving. He will also be recalling stories and his experiences of working at Shaw Lodge Mills.
Doors open at 7pm, with the talk starting at 7.30pm.
All are welcome.
Free entry to members of Calderdale Industrial Museum Association, £4 to visitors. Tea/coffee/biscuits will be available for a small donation.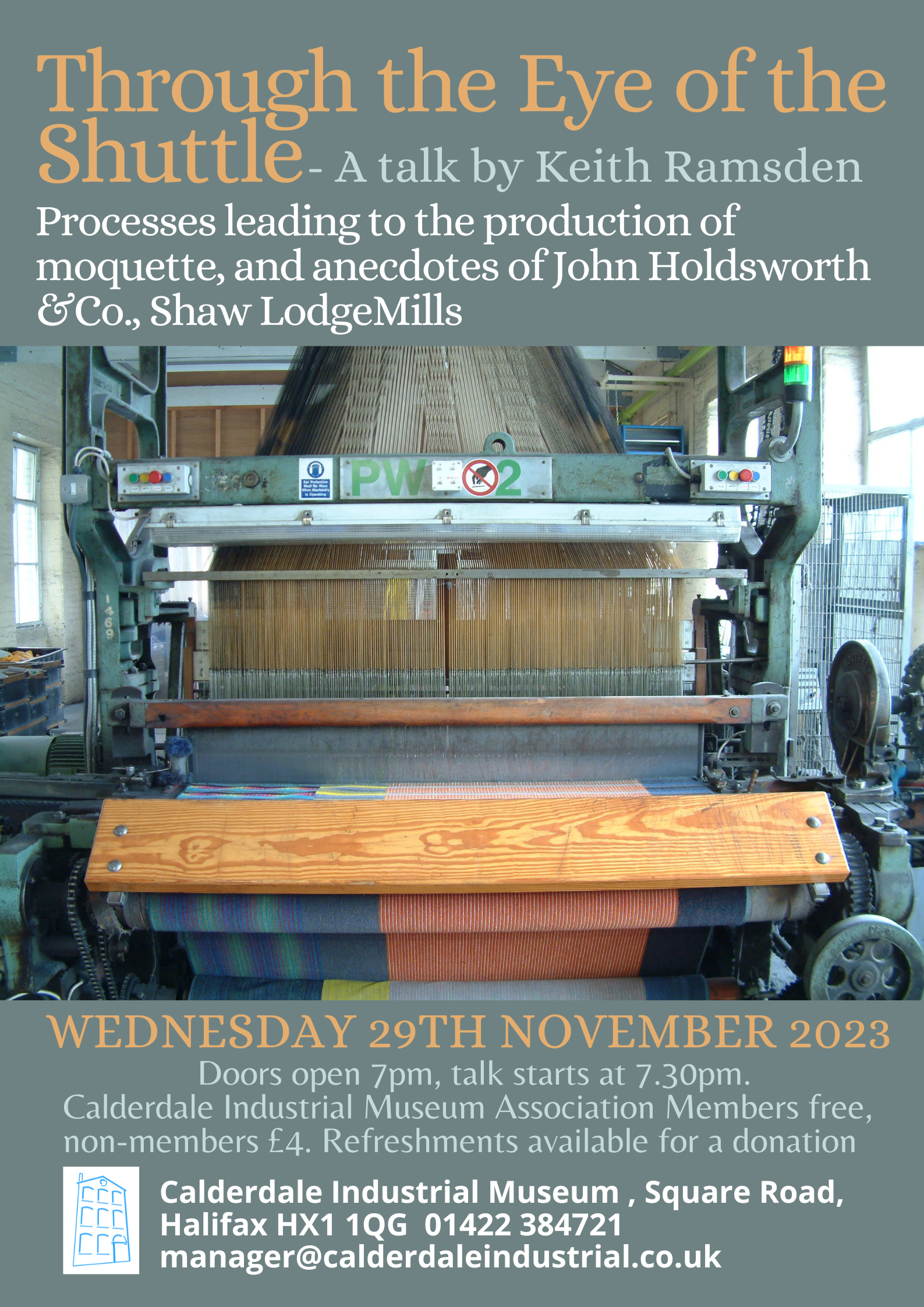 Event postponed  – Film Premiere: Bread Not Bayonets
Friday 20th October, 6.30-7.30pm – new date to be announced shortly
Free tickets available: https://www.eventbrite.co.uk/e/film-launch-bread-not-bayonets-tickets-732665100037?aff=oddtdtcreator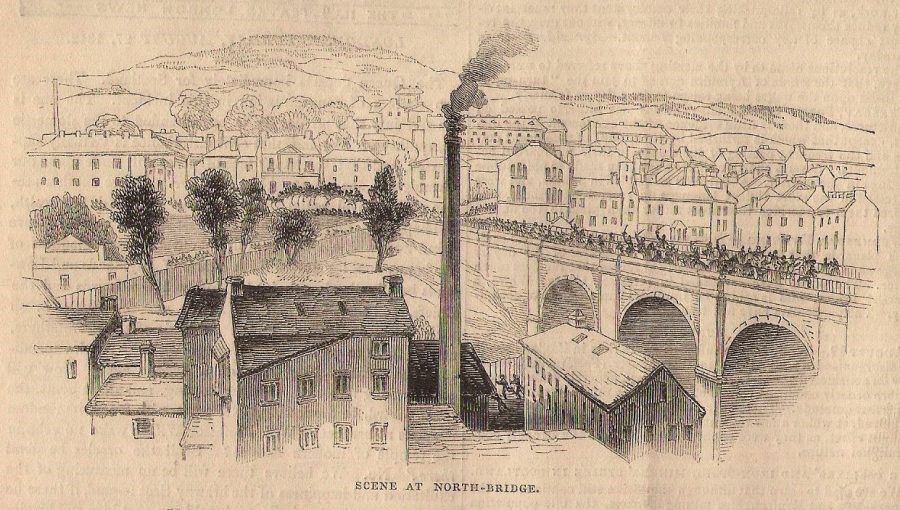 In the summer of 1842, a great strike swept the country. This was the first known general strike in history. The story of how important Halifax was to these events is too little known. Calderdale Trades Council have been working to change this. Ever since National Union of Journalists delegate Mark Metcalf read Catherine Howe's book Halifax 1842, he has been determined to ensure that the events of that year are better known. In recent years, Calderdale Trades Council have collaborated with the Friends of Lister Lane Cemetery and Calderdale Industrial Museum on a series of events, including raising a plaque outside the museum for the 180th anniversary of 1842. A Great Strike commemorative beer was also brewed with Eagle's Crag brewery.
Now, a 30 minute documentary seeks to ensure more people know about the struggles for economic and political justice that took place that year. It has been produced by Mark Metcalf's Rough Jersey media company and is directed by Francesca Platt, with financial support from Calderdale Trades Council, Sheffield Hallam university and others. The film is dedicated to former Trades Council secretary Kevin Stannard, who passed away recently.
In August 1842, workers in Halifax and the Calder Valley joined others across the country in downing tools to join a nationwide general strike for better pay and extended voting rights, but found themselves ruthlessly suppressed with many killed and injured. This history, which takes place amidst a cost of living crisis and at a moment when people are questioning how well represented they are by the political system, speaks directly to the world of today. The film will be launched in Calderdale Industrial Museum on Friday 20th October from 6.30pm. Following the half hour showing there will be a chance for attendees to question some of those involved in the making of the film.
Of the film's importance, Mark Metcalf says: "The courage of ordinary, brave men and women who helped change the course of history for the better often remains hidden for decades. I was keen to make sure Halifax 1842 was remembered and the film is suitable for all ages. I particularly want to thank the band Chumbawumba for allowing us to use their song The Chartist Anthem as part of the production." Director Francesca Platt comments: "It was a privilege to create this film and be a part of bringing the events of Halifax 1842 and the lives of some of its people to a wider
audience. The solidarity and dedication shown by the workers in their struggle and the violent response of the establishment deserves to be more widely known."
Calderdale Trades Council chair Dan Whittall says: "Too few folk in Calderdale know of the central place the people of our area have played in the struggle for democratic rights and economic justice. This is a history that has many lessons as we continue that struggle today. People should know of the momentous efforts made by Patience Kershaw, Ben Rushton and the brave unnamed women and children of Wrigley's silk mill on the King Cross Road, as well as countless others, as they sought to build a better world. We're extremely proud to have supported this film."
Free tickets for the premiere can be acquired via https://www.eventbrite.co.uk/e/film-launch-bread-not-bayonets-tickets-732665100037?aff=oddtdtcreator
Halifax Art Society exhibition
Our brand new exhibition in the Terry Sutton Gallery features artwork created by members of Halifax Art Society. Most of the work will be for sale with a commission going to the museum.
The work is as diverse as its members and will include paintings in watercolour, acrylics, pen, Lino prints and ceramic. Members will be on hand to answer your questions each Saturday. I'm sure you will find more than Bobbins at the exhibition!
Halifax Art Society formed in 1875 and is still going strong, with a current membership of around 40. They take inspiration from some of the very talented professional demonstrators that visit them once a month. As well as the professional demonstrators, their members take the lead on some of the workshops, thus providing new and innovative ideas, from which they gain and grow as a group. These workshops have become more and more popular over the last couple of years.
Along with their regular meetings they put on several exhibitions each year, giving all their members the opportunity of showing and selling their work. They regularly exhibit and sell works at the Macmillan Unit at the Calderdale Royal Hospital, Halifax Playhouse and the Hebden Bridge Visitor Centre.
In recent years they have made contributions to the Macmillan Unit, and Overgate Hospice, raising money from the sale of hand painted cards, original art works and local painted scenes for the Overgate Annual Calendar. See more about the group at
https://halifaxartsociety.com/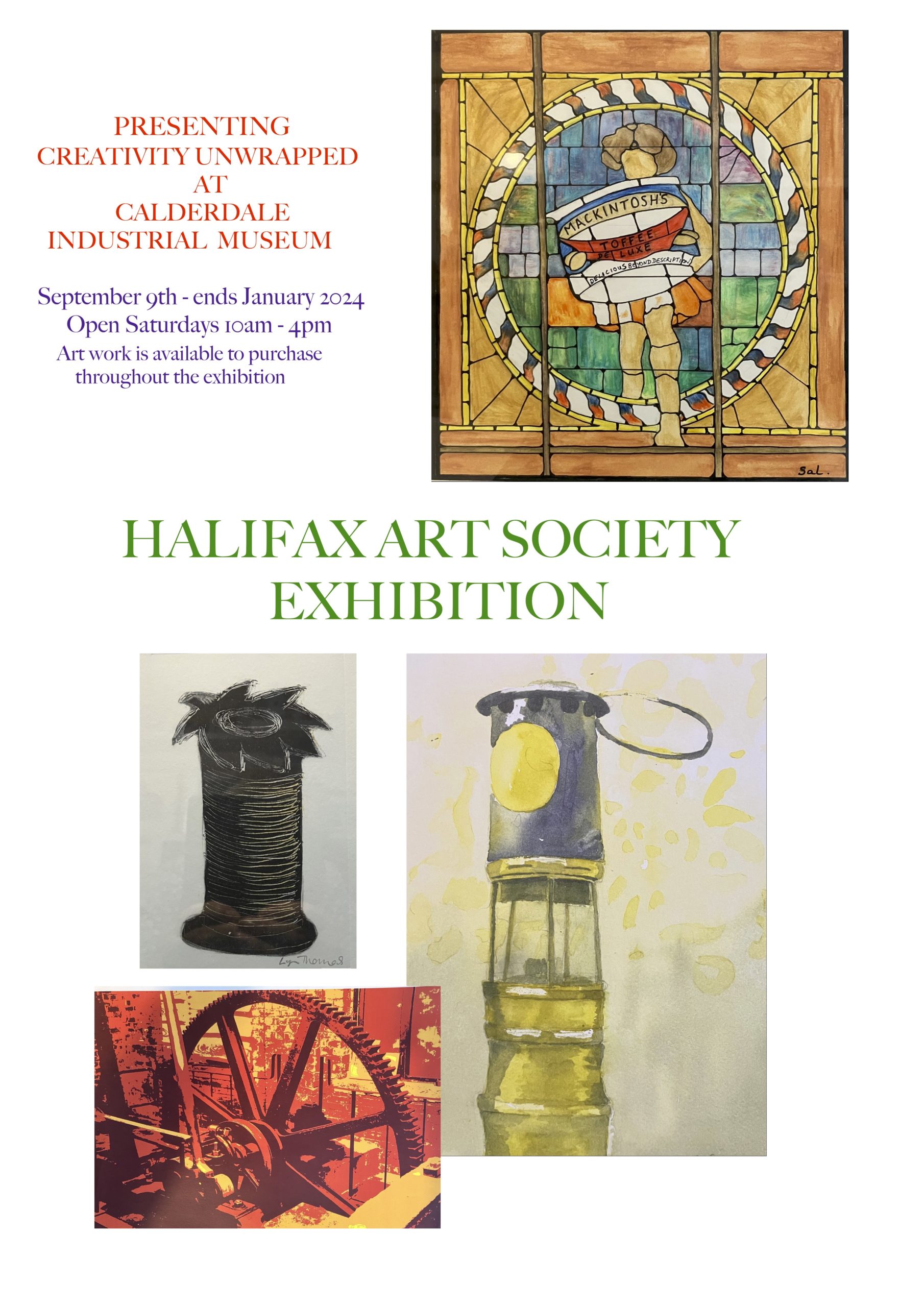 ---
Yorkshire through Lens and Brush
– A Respective of Photographs and Artwork by Terry Sutton
Terry Sutton has been capturing the changing lives and scenery of West Yorkshire for more than sixty years. We are delighted to present a retrospective of his vast output of photographs, sketches and paintings. In the 1970's he began a series of illustrations based on photographs of the relentlessly changing industrial landscapes of what was once the "industrial West Riding". Cinemas, chapels, railway stations, warehouses, mills and other buildings were abandoned and left for years to fall into dereliction. To many, these once important servants of our communities became eyesores, for Terry, the textures, colours and strange beauty provided inspiration for his first book, Yesterday's Yorkshire – A Celebration of the Industrial West Riding published in 2001. His second book  Hard Graft – Yorkshire at Work pays tribute to Yorkshire's rich heritage of craftmanship and industrial achievement.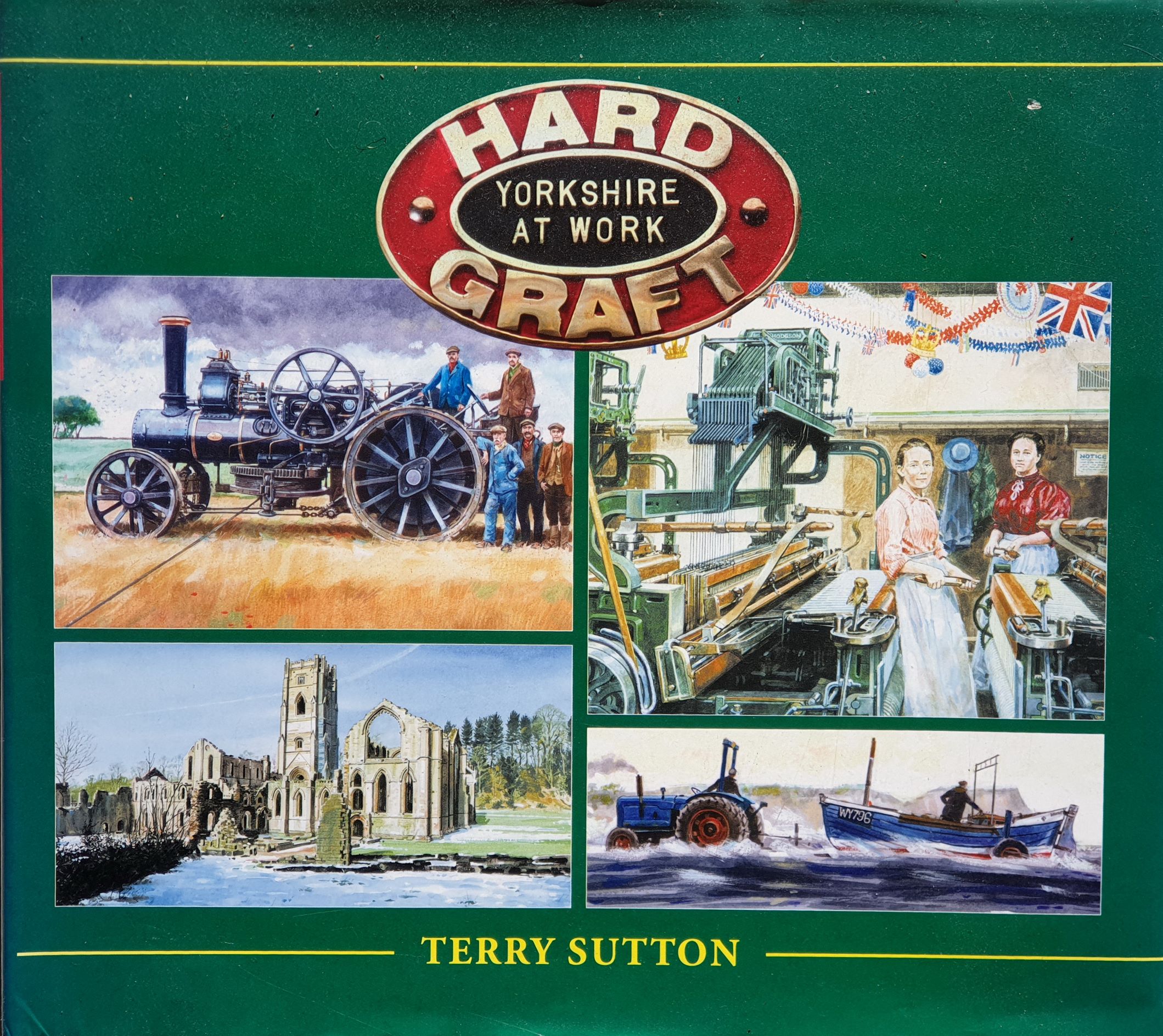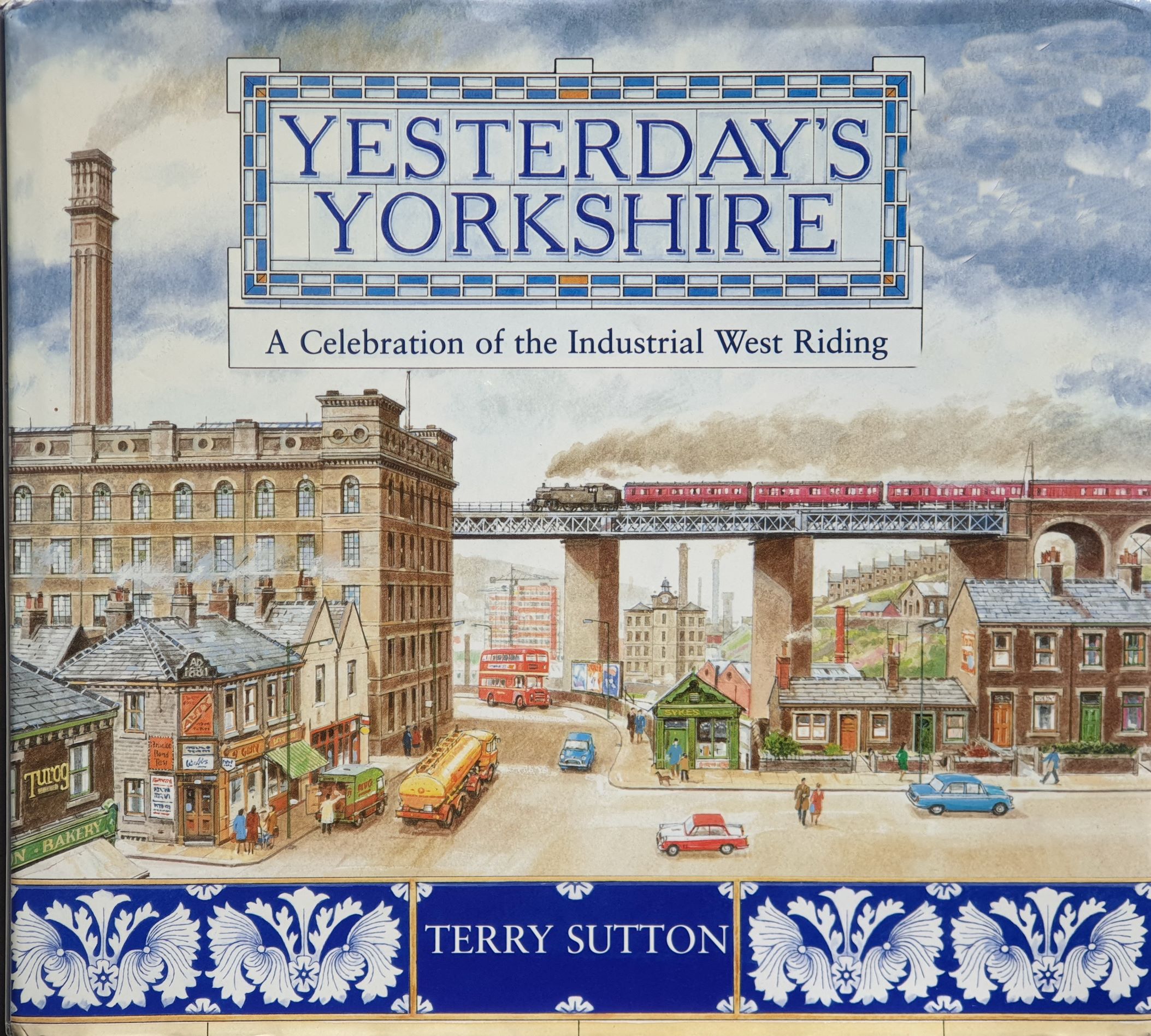 Privacy Policy        Cookie Policy            Accessibility        Terms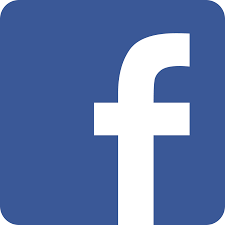 Like us on Facebook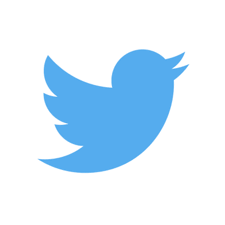 Twitter and  Instagram